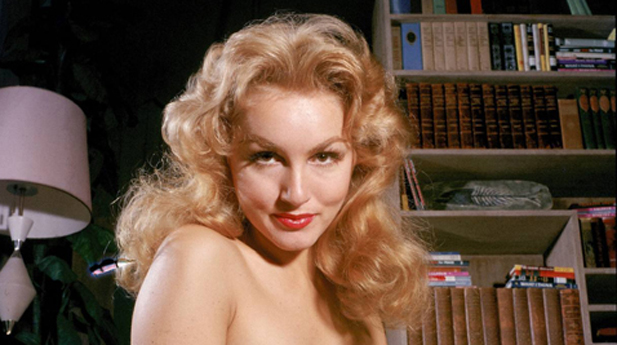 Julie Newmar

Courtesy Julie Newmar
Trivia buffs will tell you there were actually three actresses who played Catwoman in the '60s opposite Adam West as Batman - they were Julie Newmar, Lee Meriwether, and Eartha Kitt.
And, there have been three more since in feature films, played by Michelle Pfeiffer, Halle Berry, and Anne Hathaway.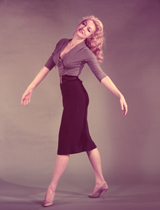 But no Catwoman is more iconic than Julie Newmar.
As a dancer, Newmar appeared on Broadway and worked with choreographer Bob Fosse. As an actress, she starred in more than 25 movies and 100 TV shows.
Today at age 80, Newmar devotes most of her time to caring for her son, who has special needs. She maintains a vigorous online presence through her blog, and by doing a lot of web surfing, and she is an avid gardener. Newmar also stays active in her community, and teaches classes for both men and women called "How to Be a Great Beauty, Even If You Believe You Are Not One".
I started my conversation with Julie Newmar by sharing with her one of my earliest memories...
Listen:
Listen for Part II of the interview, coming soon!
Julie Newmar will be appearing with her Batman co-stars Adam West and Burt Ward - and dozens of other comic book, movie, and television celebrities - at this weekend's 14th annual Phoenix Comicon.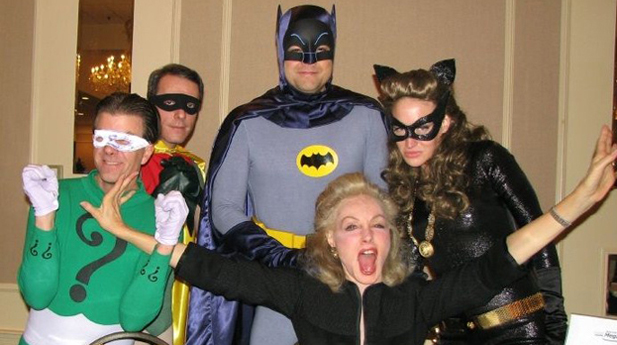 Julie Newmar (seated) meets some true Batman fans at a convention

Courtesy Julie Newmar