Arizona Public Media honors the 45th Anniversary of the Apollo Moon Landing two back-to-back special programs; Rocket Men, a BBC production, and Earthlight, a documentary produced by the University of Arizona College of Agriculture and Life Sciences.
July 20
2 p.m.
Rocket Men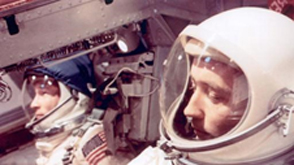 An inspirational portrayal of the triumphs and tragedies punctuating the first 50 years of NASA's manned missions. From the pioneering Mercury launches to the daring Gemini project, the program reveals the epic behind the scenes struggle that ultimately carried men to the Moon. Charting an adventure that culminates in the majestic space shuttle and the missions of today, Rocket Men goes beyond the hardware to focus on the men and women who are prepared to lay their lives on the line in the name of exploration. Beautiful sequences capturing the thrilling magic and mystery of a journey into space give audiences an astronaut's view of a rocket ride into orbit.
3:30 p.m.
Earthlight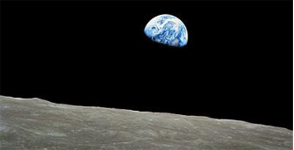 When Apollo astronauts stood on the Moon and looked back at the Earth, they were the first humans to see our planet as a completely isolated system, bounded on all sides by black. Now, 45 years later, a new documentary produced by the College of Agriculture and Life Sciences at the University of Arizona (UA), "Earthlight," explores the challenges facing the human race and how the technology we are designing to return to the Moon might be extremely useful here on Earth as well.
This 30-minute documentary leads the audience into a story about the current food challenges our civilization faces through the lens of UA Scientists who are building a greenhouse food production system that may someday be used on the Moon.

Learn more about Earthlight here