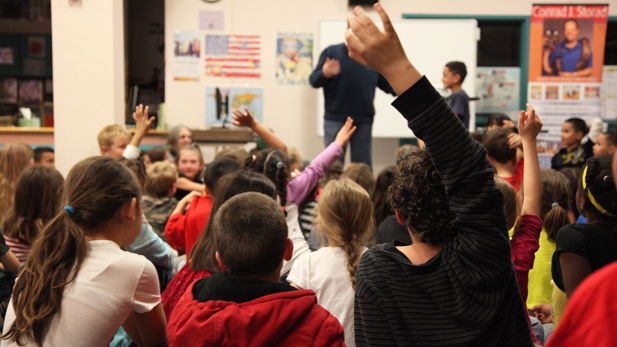 Fernanda Echavarri
Listen:
Superintendent of Public Instruction John Huppenthal lost the Republican nomination to Peoria school board member Diane Douglas in Tuesday's primary.
Douglas took the win with nearly 58 percent of the votes. Huppenthal, who was seeking a second term as schools chief, had about 42 percent.
Huppenthal argued controversy over blog posts he authored under a pseudonym, which many referred to as offensive and racist, did not affect his race.
"The opposition to Common Core on the campaign trail was 100 percent...swamped all other issues," he said.
In the Democratic race, Arizona State University Professor David Garcia won with a support of 53 percent. Opposer Sharon Thomas had about 46 percent of votes.
"We knew the Republicans election was going to be close, we are prepared to go either way," Garcia said Tuesday night.
Throughout the race, Common Core Standards were at the center of debate. Douglas was the only candidate in both parties who opposed the standards.
"The Common Core Standards have not been tested anywhere in a small scale to prove they do anything that is claimed," she said in a televised forum last month.
During the campaign, Garcia said he wants to change how the state measures academic success, adding that suing standardized testing as the biggest measuring tool is not working.
"I know that getting them ready for standardized tests is not getting them ready for the real world," he said. "There are outcomes other than standardized tests that matter tremendously to parents and students, and those need to be accounted for in how we measure student performance."
Douglas and Garcia will face off in the November general election.