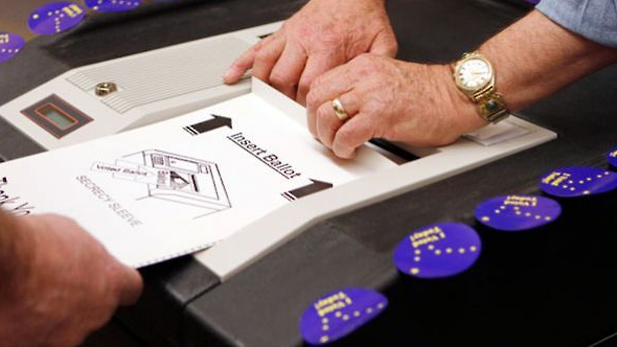 AP Photo/Ben Margot
More than 3,300 early and provisional ballots remained to be counted from Arizona's primary election one week ago, the Secretary of State's Office reports.
The latest report from the state elections office, issued Sunday evening, listed Coconino, Gila, Mohave and Yavapai counties as having votes outstanding.
Those votes need to be verified and then checked for discrepancies before they are included in the totals. The only race in which more votes could make a difference is for the Republican nomination in the 1st Congressional District. There, 324 votes separated leader Andy Tobin and Gary Kiehne.
The state elections office reported turnout for the primary at 27.1 percent, slightly higher than the prediction of 25 percent. More than 879,000 of the state's 3.2 million registered voters cast ballots.
The state elections office must canvass the results and certify them by the end of the day Monday, Sept. 8.