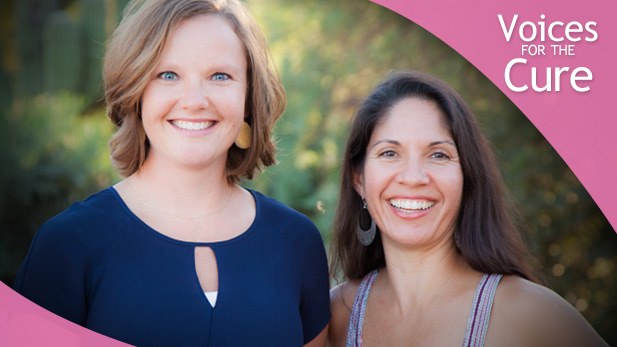 Kim Puete and Jennifer Wigle

Andrew Brown
It's a diagnosis that no one wants to receive, but an estimated 1.3 million people must face every year. Breast cancer is the most prevalent cancer in the world, striking women and men of every age and race. October is Breast Cancer Awareness Month, and Voices for the Cure lets those whose lives have been touched by breast cancer share their stories of courage, love and hope.
When recently divorced, newly unemployed Kim broke the news that she had breast cancer, her friend Jen says she knew exactly what she should do. Jen and her husband Richard offered their home as a sanctuary for Kim during her treatment and recovery. In the process, these best friends formed new bonds as a family...
Listen:
Kim Puete and Jennifer Wigle thought they might cry a little during their conversation, but in reality, they did a lot more laughing.
Voices for the Cure is produced in association with Susan G. Komen for the Cure Southern Arizona.