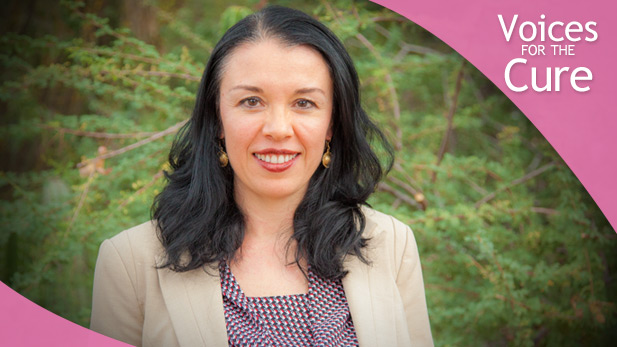 It's a diagnosis that no one wants to receive, but an estimated 1.3 million people must face every year. Breast cancer is the most prevalent cancer in the world, striking women and men of every age and race. October is Breast Cancer Awareness Month, and Voices for the Cure lets those whose lives have been touched by breast cancer share stories of courage, love, and hope.
Today, Claudia Arévalo is living her longtime dreams of being an immigration lawyer and a mother. She calls her 4-month-old baby boy a "science child," because his birth occurred ten years after his egg was fertilized and frozen, an investment that Arévalo made for her future while fearing that chemotherapy treatments would rob her of fertility.
Planning for the lives of her unborn children were just a few of the many complex decisions that Claudia had to make in the weeks following her breast cancer diagnosis. She was simultaneously fighting to beat the cancer, getting a divorce, protecting her fertility rights, and completing her legal studies.
Throughout this ordeal, her brother, Enrique Arévalo, provided love and support, including shaving his head in solidarity. Claudia chose to call Enrique at his home in Illinois to talk about the hardest time in her life, which is now one decade ago...
Listen:
Voices for the Cure is produced in cooperation with Susan G. Komen for the Cure Southern Arizona.