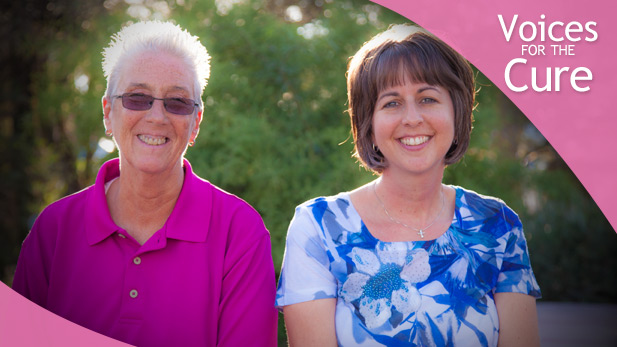 Gina Costello and Sherrie Dobson
It's a diagnosis that no one wants to receive, but an estimated 1.3 million people must face every year.
Breast cancer is the most prevalent cancer in the world, striking women and men of every age and race. October is Breast Cancer Awareness Month, and Voices for the Cure lets those whose lives have been touched by breast cancer share stories of courage, love and hope.
Sherrie Dobson first met Gina Costello at work, providing health and social services in the Tohono O'odham Nation. Last spring, they became friends when Sherrie sought Gina's help to cope with her breast cancer diagnosis. An active, healthy young woman, Sherrie's first and only indication that something was wrong was a leakage coming from her breast...
Listen:
Voices for the Cure is produced in cooperation with Susan G. Komen for the Cure Southern Arizona.