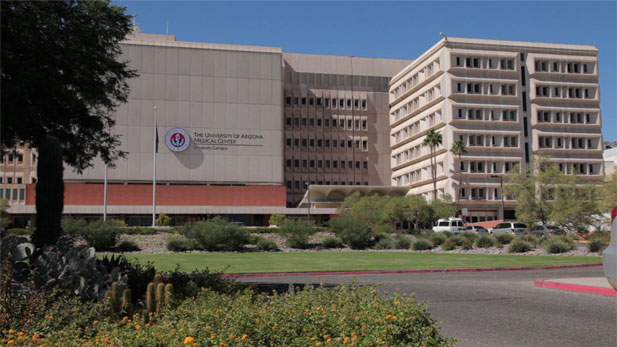 AZPM Staff
Listen:
The Arizona Board of Regents voted unanimously Wednesday to approve sale of the University of Arizona's hospitals and health network to Banner Health, a Phoenix-based nonprofit operator of numerous hospitals and other health-care facilities.
The regents met in Tucson, taking action publicly after a closed session to review the final details. The board voted last June to begin the takeover process.
The deal is worth nearly $1 billion and will include a three-year project to rebuild the main hospital at UAMC in Tucson, officials said. That is expected to break ground in 2016.
Other terms include Banner assuming the university network's debt of an estimated $100 million and investing in program and capital projects.
Banner will make a$59 million payment for leasing the ground on which the facilities sit and a purchase option agreement. That is nearly triple what the original ground leasing price was expected to be.
Banner also will contribute $261 million to academic enhancement at the UA medical school campuses in Tucson and Phoenix. Included will be faculty recruitment and program development, the Board of Regents said in a press release.
The university's network includes University Medical Center on the UA campus and University Medical Center South, which is the former Kino Community Hospital. The network also includes numerous clinics and the medical school campuses in Phoenix and Tucson.
The medical schools will remain under the control of the university.
In response to an Arizona Public Media request, a UA official this week said the university would not release records revealing how value was assigned to the system's assets. The UA's coordinator of public records said in a letter to Arizona Public Media that because "sensitive negotiations are ongoing, we cannot comply with your request before the date of closing ... ."
The closing date for the deal is expected to be at the end of February.