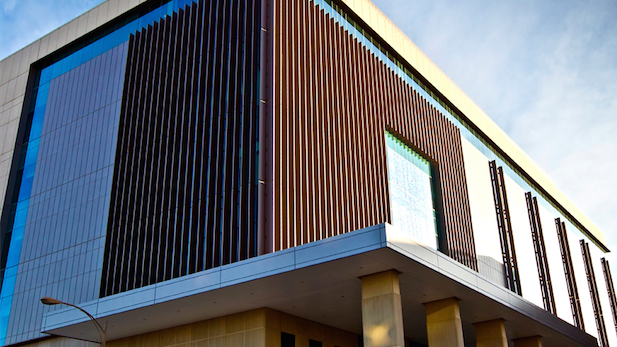 Pima County
Pima County will open its new Justice Court building in downtown Tucson Monday, the county announced in a news release Friday afternoon.
The eight-story Pima County Consolidated Justice Court structure on North Stone Avenue will house courts and other justice system offices that are now scattered in various other buildings, most prominently the historic county courthouse two blocks to the west.
The building has been under construction for several years. It originally was planned to house county and city of Tucson municipal courts, but the city backed out several years ago, saying it could not afford to pay its share.
In a notice to the news media, a county spokesperson said officials needed help to "get the word out this weekend or Monday ... as there are more than a thousand people daily who access the Consolidated Justice Court."
There was no immediate explanation about why the opening of the new building was not announced sooner.
The county's announcement said the new building will be easily accessible for those with disabilities, unlike the old county courthouse, and will provide modern security and technology.
The mosaic-domed historic courthouse at North Church Avenue and West Alameda Street will become temporary home to the county Board of Supervisors' and county administrators' offices while their permanent facilities are cleared of asbestos. Those offices are on the 10th and 11th floors of the county Administration East Building in the governmental complex around Presidio Park.
The old courthouse was built in 1929.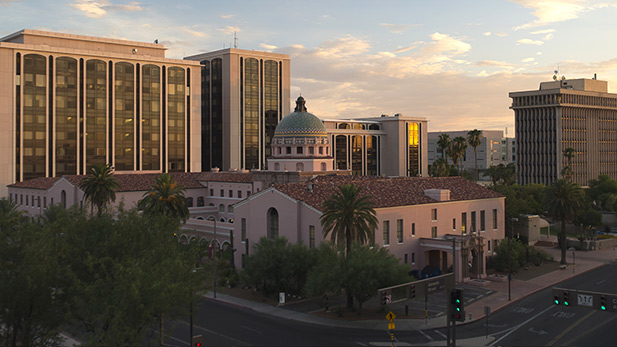 Pima County Courthouse