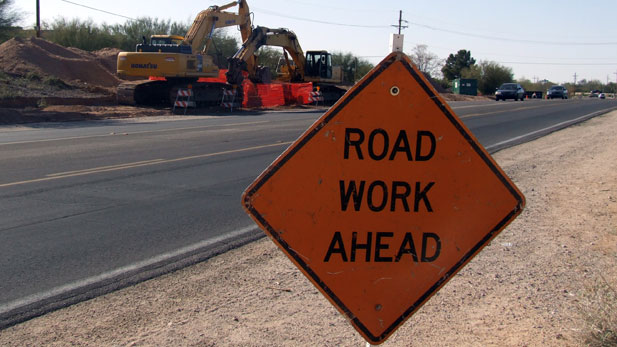 AZPM Staff
Listen:
By Zac Baker, for AZPM
The city of Tucson plans to fix more bad roads than originally scheduled as existing projects finish up more quickly and for less money than anticipated.
The improvements are part of Proposition 409, which was passed by Tucson voters in November 2012. The $100 million in borrowing outlined a five-year improvement project of many residential and arterial streets throughout the city.
Michael Graham, the Department of Transportation spokesman, said that proposed improvements should be complete sometime next year, leaving two years and $40 million available for additional repaving.
"We've had a favorable bidding environment," Graham said. "We've seen some lower petroleum prices, and we were conservative in our estimates prior to the election, so we do have excess capacity in the program."
Graham said that the Bond Oversight Committee originally chose road projects based on a "worst first" philosophy. Now that improvements are expected to be completed ahead of schedule, the committee will choose more roads to be fixed with the leftover budget.
The committee's choices will be approved by the city and reviewed at a public hearing in the future, Graham said.
Crews are currently finishing up work on Stone Avenue, and will begin work on Ironwood Hills Drive and Greasewood Road this week.