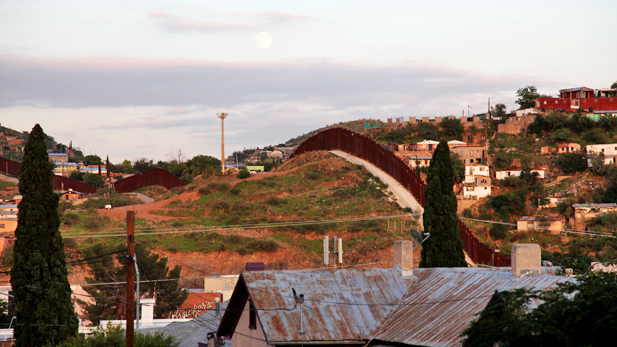 The international border fence seen from Nogales, Ariz. (PHOTO: Fernanda Echavarri, AZPM)
Listen
Contrary to the narrative that undocumented immigrants are a burden to the health care system in the United States, data showed they visit doctor's offices fewer times than U.S. citizens.
"Immigrants, whether documented or undocumented, actually use the U.S. health care system at lower rates than the general population," said Marylyn Morris McEwen, associate professor at the University of Arizona College of Nursing.
Immigrants in the country without authorization are not eligible for health benefits under the Affordable Care Act. They are also unable to access continuing medical care unless they either know where to find free clinics that help undocumented immigrants or can pay out of pocket, she said.
That can be a problem for entire communities because health care inequity goes beyond those who are without medical attention, she said.
"We can appreciate how having the lack of affordable culturally and linguistically appropriate prime care only compounds the cost of care for undocumented persons and documented immigrants," she said.
Families with both U.S. citizens and undocumented people have lower rates of health insurance coverage than the general population, data from the American Community Survey showed.
Morris McEwen spoke at the UA main campus Monday as part of the College of Nursing Equity Research Seminar Series.