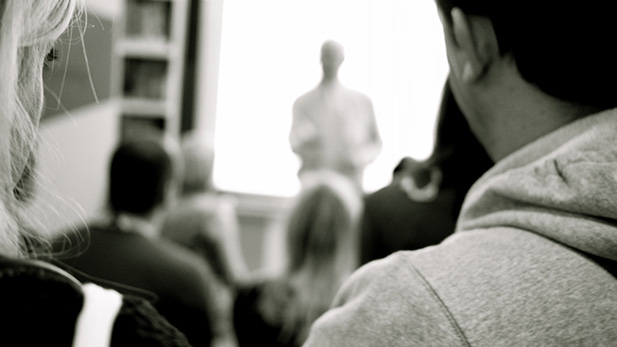 Listen
Arizona falls behind the rest of the country when it comes to funding higher education, a study released Wednesday reported.
The non-partisan think tank Center for Budget and Policy Priorities unveiled the report, saying colleges and universities are financially suffering in Arizona.
Since 2008, Arizona cut funding to higher education by 47 percent. Per student funding decreased $3,053.
Dana Wolfe Naimark, president of the Children's Action Alliance, said economic growth and increased access to education are connected.

"I think it's hard to argue that we can expect strong economic development and quality job growth... for our state when we're disinvesting in education," Wolfe Naimark said. "That's counter to everything we know about economic development."
Gov. Doug Ducey has defended the $100 million in cuts he agreed to for state universities in the budget he signed in March.
"I realize what a tough position Ann Weaver Hart, Michael Crow, Rita Chang...are in," Ducey said in an interview earlier this month with Arizona Public Media. "This was a difficult budget, and I believe that these difficult decisions that we had in this financial situation are behind us."
Tuition at the University of Arizona has increased 154 percent since 2005. A year at the UA for an in-state freshmen will cost $11,403 beginning in the fall.