Listen:
Several Tucson police officers are under investigation for possible involvement in a prostitution ring that police broke up in January, Police Chief Roberto Villaseñor confirmed Monday.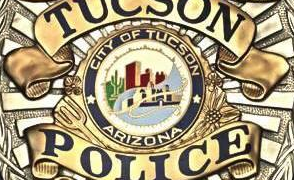 Charges have not been filed against the suspected owners or any suspected customers of a massage parlor named "By Spanish.".
Villaseñor said as the department investigated the case in January, the possible involvement of police officers was discovered. He declined to say how many officers, but confirmed that several have been suspended with pay pending outcome of the investigation.
At the Tucson Police Department's request, the Arizona Department of Public Safety is investigating the possible officer involvement. A DPS spokesman confirmed Monday that the agency is investigating officer involvement in the ring.
Police received their first tip regarding By Spanish in 2011, a Police Department press release said. It recounted a four-year chronology of complaints of illegal activity followed by investigations that were "unable to establish sufficient information," and "unable to corroborate the activity."
In August 2013, the press release said, officers began "connecting the dots" in the case, and in September 2014, "a formal investigation was launched by the special investigations division."
At his news conference Monday, Villaseñor said a lack of resources may have slowed the department's investigation.
Read the police press release here

View at Google Docs

|

Download File