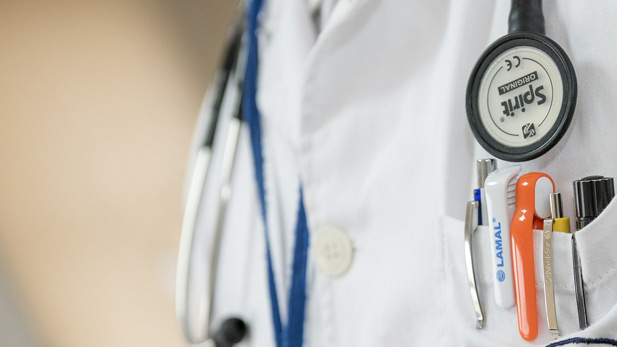 Cochise Regional Hospital in Douglas was closing its doors Friday after losing a court appeal to get its Medicare payments reinstated.
The closure, which a lawyer for the hospital's parent company said is permanent, leaves the border town 125 miles southeast of Tucson without major medical care. The nearest hospital is in Bisbee, 25 miles to the west.
"Once the facility closes, it's closed for good," said Harley Goldstein, a Chicago lawyer representing Cochise and its parent, People's Choice Hospital. He said there was slim hope for intervention from a federal health official or a politician.
Hospital lawyers argued in court Thursday that the closure would be a burden on the community, and thus a temporary order was needed to reinstate Medicare payments. A federal judge refused.
Medicare stopped making payments to the hospital earlier this month, citing repeated noncompliance with federal health and safety rules.
Medicare officials visited the hospital in March to investigate several patient care issues.
"The most significant [issue] was the facility's failure to monitor an inpatient placed in a waiting room for 1.5 hours prior to transfer to another facility where the patient became unresponsive, had to have a breathing tube inserted, and ultimately died after being transferred to another hospital," a Medicare statement said.
On July 10, Medicare ended its provider agreement, cutting off federal dollars to the Douglas facility.
"If CRH closes, the 20,000 people living in Douglas will be without access to top quality medical care," the court filing from the company said. "CRH is the only hospital in the southeastern border of Arizona for rural citizens in this area. All of the area's fire department patients will need to be transported to Bisbee or Sierra Vista."
Patients needing emergency services, chemotherapy or any kind of surgery likely would have to travel even farther, to Tucson, the pleading said.
The hospital was in bankruptcy twice before People's Choice took it over in an effort to keep it operating.
Cochise Regional employed 70 people, all of whom will be out of work, according to the court paperwork.
A University of Arizona health official said Cochise is the 55th rural hospital in the country to close in the last five years.