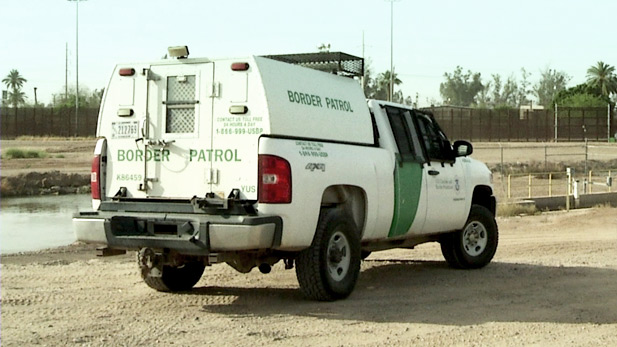 A Border Patrol vehicle parked near the US / Mexico border fence.

AZPM Staff
Listen:
Accusations that Border Patrol officers in Southern Arizona are committing widespread civil rights violations are based on "a lot of misconceptions," an officers' representative says.
Art del Cueto, president of the union representing Border Patrol officers in the Tucson Sector, disputed an ACLU of Arizona report released last week that "roving bands" of officers are stopping, terrorizing and harassing innocent people.
"You know there is a lot of misconceptions that we are out there running around with machine guns and just harassing everybody," del Cueto said. "The reality is that we really truly believe in what we are doing. We believe in the cause of defending our nation, and we take our job very serious."
The report he disputes came from what the ACLU said were its investigation of government records that showed dozens of complaints filed against Border Patrol officers. At the same time, ACLU lawyers said, records are not kept on most of the agency's activities, including those that may cross the line.
"They don't record stops that don't result in arrests," ACLU lawyer James Lyall said. "So if someone is pulled over, yanked out of their car and abused, there's no record that that ever happened. That basic failure to collect stop data is totally unacceptable and out of line with current law enforcement best practices."
The ACLU has filed a federal lawsuit seeking to make Border Patrol more transparent and accountable.