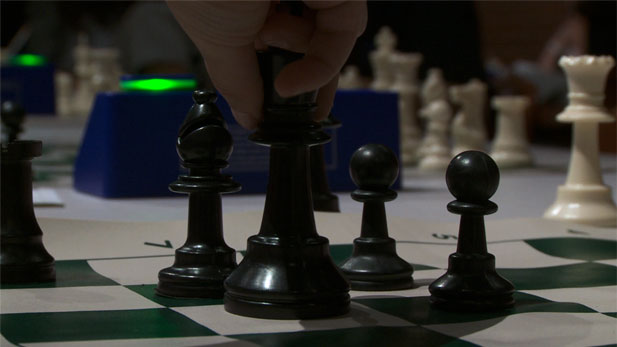 Close of kids playing chess.

AZPM
Listen:
The Catalina Foothills High School chess team finished another successful season with a tie for the state title in November.
The district reported it is the 11th time in 12 years the team has tied or outright won the Arizona Interscholastic Association state tournament.
"I think there's a long history of success at the school and that's helped kind of build a culture of kids wanting to play," said Coach Robby Adamson.
The AIS is the governing body for most high school sports and activities such as chess and debate club. In team chess events, the best players from each school play one another and total their wins.
The Catalina Foothills teams finished the season with a perfect, 40-0 record.
Emma Wing is a junior on the varsity team and a chess player since 1st grade. Her final match in the state tournament was against someone she lost to last year.
"A lot of people will crack under that pressure so I've learned how to control my nerves and to come through."
Wing did come through and won her match to help the chess team tie for first.
How did she do it?
"I kind of just put that game behind me and think that it's a new game and I can still beat them and play competitively even though I lost before."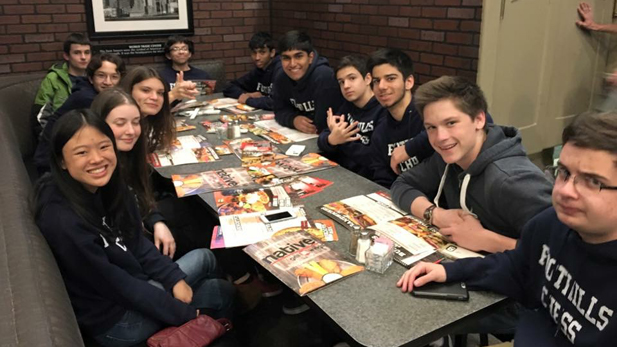 Members of the Catalina Foothills high school chess team Emma Wing, Amber Fox, Aiya Cancio, Ryan Thompson, Justin Fritz, Zak Cancio, Rueshil Fadia, Rohan Mittal, Lucas Johnston, Eyad Krunz, Patrick Froehlich and Nicolas Johnston.

Courtesy Emma Wing