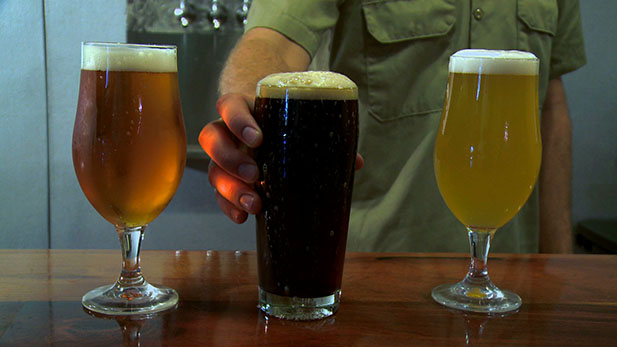 Listen:
Golden Eagle Distributors has sold everything from Budweiser to V-8 during its 40-year history.
The Tucson-based company has known only one owner during that time, the Clements family. The Clements have run Golden Eagle for three generations.
Golden Eagle will soon be a part of a larger family-owned company.
As of March 14, Hensley Beverage Company will take over Golden Eagle Distributors.
The Phoenix-based company has been owned by the Hensley family since 1955. Its current owner is Cindy Hensley McCain, wife of Sen. John McCain.
Most of those in Golden Eagle's distribution area probably will not notice a difference when Hensley takes over the company's operations.
"I don't think, as far as the consumer goes or retailer goes, you're not going to see a major change as far as distribution," said Golden Eagle President Ginny Clements.
But, she said, there is no guarantee that Hensley will retain all of Golden Eagles employees. The company employs 200 people in Tucson, and 430 statewide.
Executives at Hensley are unsure of how it will handle the new distribution network. Hensley's annual sales roughly double the volume done by Golden Eagle, and the company already has a Tucson office.
"We will design something that's obviously the most efficient model to cover our larger footprint, and we don't know what that ultimately will look like yet," said Andy McCain, Hensley's chief financial officer and operating officer.
Both companies distribute for beer maker Anheuser-Busch, InBev and other brands.