Listen:
U.S. Customs and Border Protection is under renewed pressure to equip its field agents with body cameras. In President Barack Obama's budget, released this week, a line item includes $5 million for the body-worn cameras.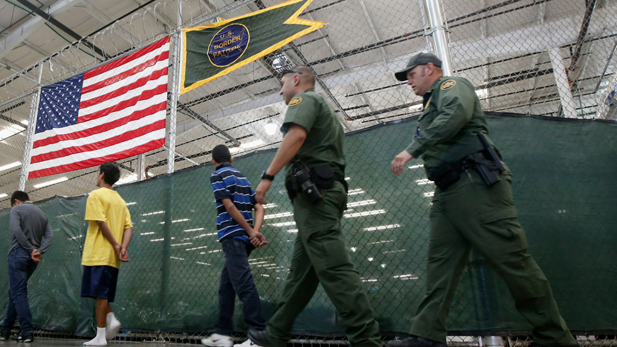 Teens walk into Nogales shelter escorted by Border Patrol officers for processing

AP
The Southern Border Communities Coalition reports that since 2010, 42 people have died as a result of encounters with Border Patrol agents. The group is made up of more than 60 community-based organizations around the U.S. that monitor human right violations by agents.
In November, the agency decided against the body cameras. It cited, in part, that agents work in rough terrain where the cameras would not be effective and that the cost was a concern.
Ricardo Favala of the Southern Borders Community Coalition said now that money has been appropriated for the cameras, the Border Patrol needs to put them into use.
"Due to the various cases that we have seen, where agents have not been held accountable, we feel that body-worn cameras would signify a step towards bringing about transparency in some of these cases that have been disputed," Favala said.
Favala said many law enforcement departments in the country use the cameras and Border Patrol agents should not be the exception.
Customs and Border Protection officials could not be reached for comment.