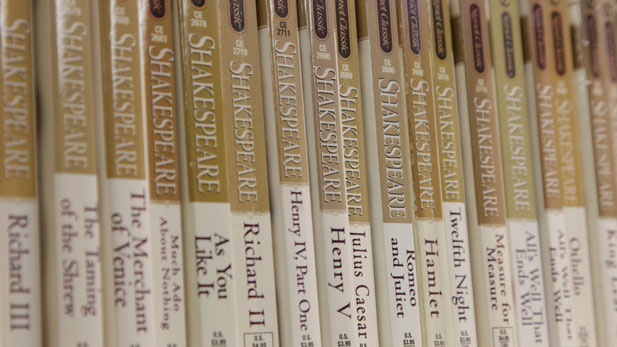 A representative bookshelf in the UA office of Distinguished Professor Frederick P. Kiefer.

Nate Huffman
Listen:
In 1623, less than ten years after the death of William Shakespeare, the scripts for a majority of his plays were published in a collected edition that became known as "The First Folio".
Today, only about 245 copies of that collection are known to exist, and are housed in the rare book rooms of some of the world's most prestigious libraries.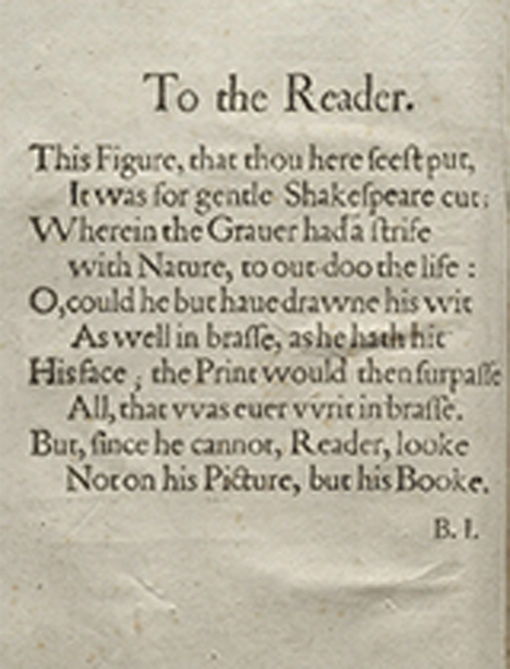 VIEW LARGER This small introduction appears in original editions The First Folio, opposite Shakespeare's illustration.
The First Folio preserved eighteen of Shakespeare's plays that had never been printed before, including All's Well That Ends Well, Antony and Cleopatra, As You Like It, Comedy of Errors, Coriolanus, Cymbeline, 1 Henry VI, Henry VIII, Julius Caesar, King John, Macbeth, Measure for Measure, The Taming of the Shrew, The Tempest, Timon of Athens, Twelfth Night, Two Gentlemen of Verona, and The Winter's Tale.
One of the original First Folio editions is on it's way to The Arizona State Museum on the campus of the University of Arizona, where it will play the central role in a public exhibition and celebration of Shakespeare's legacy.
Mark McLemore talked with Frederick Kiefer, a Distinguished Professor at the University of Arizona who teaches Elizabethan and Jacobean drama, about The First Folio's unique status....
Starting Monday, an original 1623 edition of William Shakespeare's "First Folio" will be on display at the Arizona State Museum, with a companion exhibit in Special Collections at the University of Arizona Main Library.
The Folio will be in Tucson through March 15th, and Shakespearean events for all ages are planned throughout that time.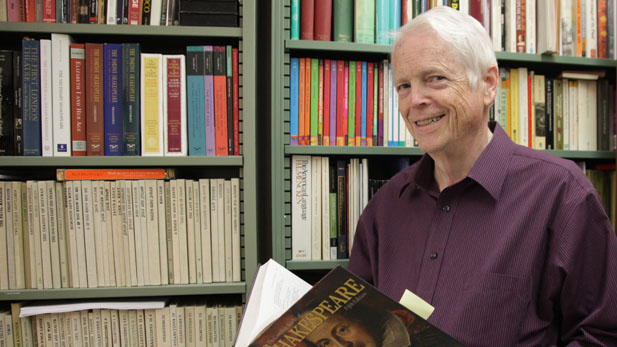 Distinguished University Professor & Shakespeare scholar Frederick P. Kiefer, who has been teaching at the University of Arizona since 1973.

Nate Huffman