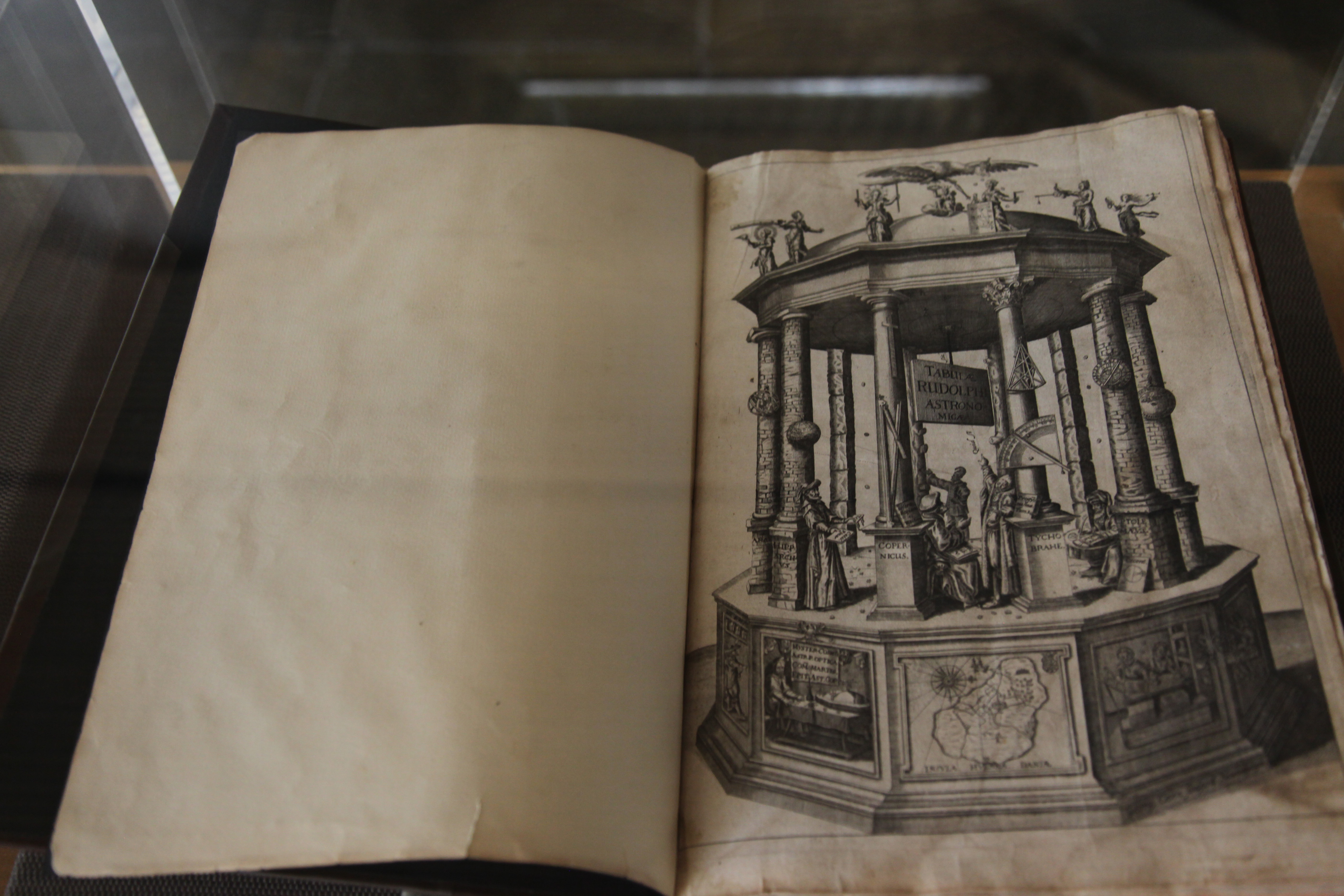 "Tablulae Rudolphi Astronomicae" by Johannes Kepler, Ulm, 1627. At the University of Arizona Library's Special Collections "Shakespeare's Contemporaries and Elizabethan Culture" display through July 29, 2016.

Sara Hammond, AZPM
Listen:
What was going on in the world, especially the scientific world, at the time William Shakespeare was writing?
Was the Bard aware of the advances being made in planetary science, that what Galileo witnessed through his telescope seemed to agree with Copernicus' model of the universe – the sun, not the Earth, at the center?
Canadian science journalist Dan Falk thinks so. Falk, who studied physics and astronomy as an undergraduate, marries his love of Shakespeare and his knowledge of science in his latest book, The Science of Shakespeare.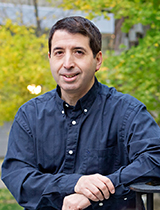 Science journalist and author Dan Falk (PHOTO: Dan Falk )
Falk, who was awarded the prestigious Knight Science Journalism Fellowship in 2011-2012, systematically examines the scientific advances in Europe in the years leading up to Shakespeare's birth and during his lifetime, interweaving passages from the prolific writings of the man from Stratford.
Interview Highlights
On the shift from the age of magic to the age of science and Shakespeare's awareness of it.
"The dawn of modern science was just kind of beginning in Shakespeare's time."
"The world was changing and because Shakespeare is inhabiting that world, it's just kind of in the air and some of these ideas have some kind of trickle down effect and so he is taking them into account as he is producing his works, in a way that perhaps we haven't recognized in the past."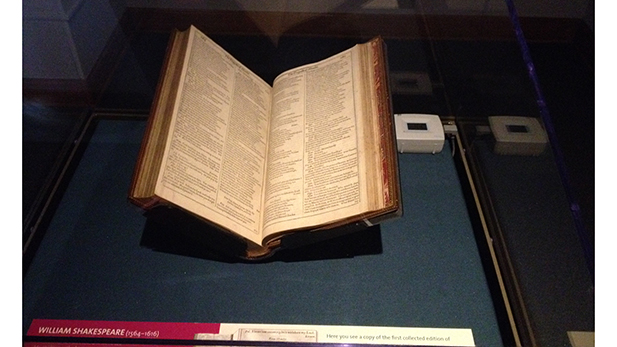 A copy of Shakespeare's First Folio on display at the Arizona State Museum is open to Hamlet's famous soliloquy: "To be, or not to be..."

Sara Hammond, AZPM
During his science journalism fellowship at the Massachusetts Institute of Technology in Boston, Falk got to see and touch a Shakespeare First Folio, the earliest printed record of his works.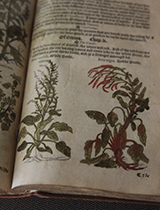 Close up of "Historie of Plantes" by Rembert Dodoens, London, 1578 at the University of Arizona Library's Special Collections. (PHOTO: Sara Hammond, AZPM)
"The first time I got to see a First Folio was at the Houghton Library, which is the rare books library at Harvard University. And I got to touch it and turn some of the pages. It was kind of my first time doing that, so it was kind of exciting. You know I thought, 'are they going to make me wear the white gloves?' Actually they didn't, so you can touch these pages with your actual hands."  
Did science influence Shakespeare's writings?
Falk says yes, and he disagrees with some experts' dismissive attitude that there was no influence of the era's discoveries on the bard's writings because he didn't live long enough to witness changes or he wasn't interested.
"When we take a close look at Shakespeare's plays, first of all, we see an immense interest in the natural world, which manifests itself in many ways, for example his understanding of flowers, birds, plants, the weather. These things turn up in all of the dramatic works."