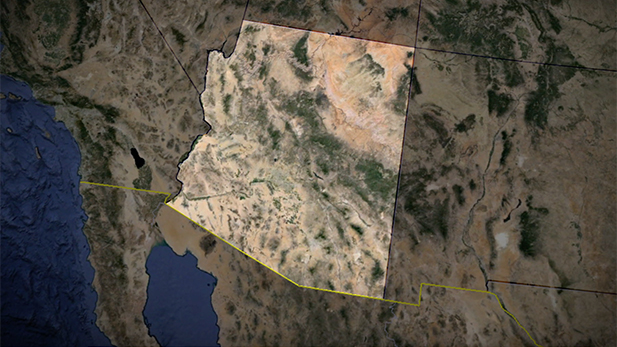 Listen:
Representatives from a cross-border environmental initiative will meet in Nogales, Sonora Thursday, March 31.
Border 2020 is a collaboration between the U.S. and Mexico that builds on an accord from more than 30 years ago.

Former U.S. President Ronald Reagan and Mexican President Miguel de la Madrid signed what is known as the La Paz Agreement in 1983. They agreed the two countries would cooperate on environmental matters in the border region.
"I think it began as an impetus and a way to think as good neighbors," said Hector Aguirre, from the U.S. Environmental Protection Agency. He is in charge of region 9, which includes the Arizona/Sonora border.
Aguirre said the work has evolved from the La Paz agreement into the Border 2020 plan. It brings together most federal, state and local entities responsible for environmental and natural resource management along the border from both countries.
Aguirre says one example of cooperation is U.S. funding for Mexican wastewater treatment of water crossing the border. Raw sewage flowing north into Arizona has been a problem.
"On average, we've invested about 30 percent of the infrastructure cost and with that amount Mexico is then able to put in the remaining funds to bring about the investments in either waste water treatment plants and waste water collection to reduce raw sewage from entering trans-boundary rivers – and this is border ­wide," Aguirre said.
The Border 2020 task force meeting is open to the public and starts at 8:30 a.m. Thursday, March 31 at the Fiesta Inn Nogales, Av. Calzada Industrial Nuevo Nogales 3