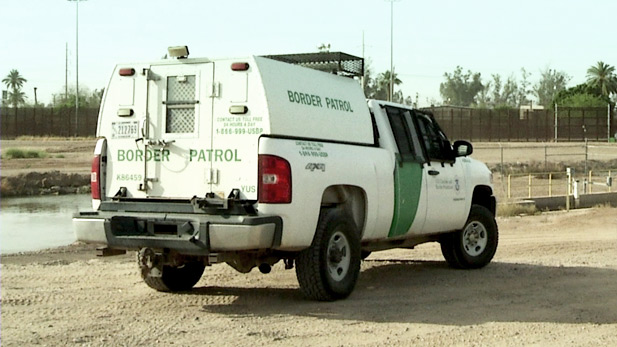 A Border Patrol vehicle parked near the US / Mexico border fence.

AZPM Staff
Listen:
The U.S. Supreme Court is scheduled to decide Friday if it will hear arguments over a lawsuit by the family of a Mexican teenager shot and killed by a Border Patrol across the U.S.-Mexican border at El Paso.
The court will be asked if the family of Sergio Hernandez, 15, of Ciudad Juarez, can sue the U.S. government and if the agent is immune from lawsuits in the case. No criminal charge has been filed against Mesa.
Hernandez was on the south side of the border, and the agent, Jesus Mesa, was in El Paso. An official report said rocks were being thrown at Mesa from across the border before he fired.
Last fall, an appeals court rejected the family's claim, saying the teenager was standing in Mexico and so he was not protected by the U.S. Constitution.
In a similar case, a Border Patrol agent assigned to the Tucson Sector is awaiting a federal court murder trial this fall in the shooting death of a teenager through the border fence in Nogales.