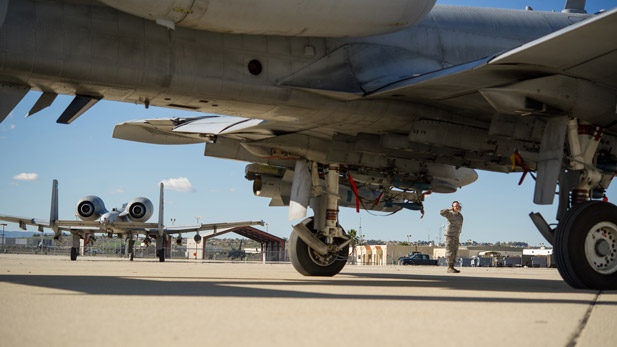 A-10s from Davis-Monthan Air Force Base taxi at March Air Reserve Base, California. February 1, 2016

U.S. Air Force/Senior Airman Steven A. Ortiz
Listen:
In recent years, the U.S. Air Force has tried to retire the A-10 aircraft. Congress stopped the move, prompting the Air Force to shelve that plan until 2022.
Air Force officials said they wanted to use the new F-35 to replace the A-10, but now they confirm the Air Force is moving forward with a plan to develop a new ground attack aircraft.
She said the military needs to do that type of planning.
"They need to look into investing into a future capability," said Rep. Martha McSally, a former A-10 pilot. "If it is not the A-10, and it is not the F-35, is it the A-X as we call it, the follow on to the A-10."
The A-10 is the primary plane flown out of Tucson's Davis-Monthan Air Force Base.
Plans for the "A-X" are still in the early phase and the Air Force Chief of Staff must approve the concept before development continues.