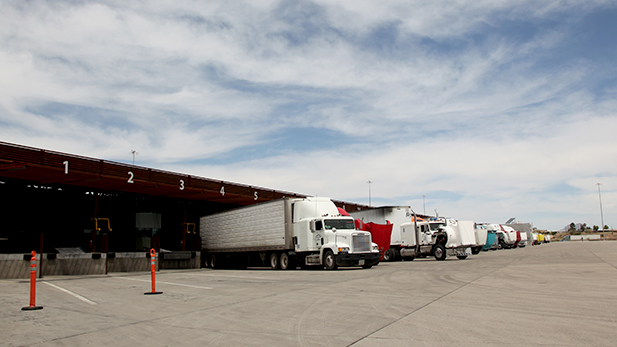 Commercial trucks inspected at the Mariposa Port of Entry. (2015)

Fernanda Echavarri, AZPM
Listen:
Every state in the U.S. sent goods to Mexico through Arizona's ports last year, providing a significant economic boost to the state, found a study by the University of Arizona's Eller College of Management.
Last year, more than $31 billion worth of merchandise came in or out of Arizona's six ports of entry.

The Arizona Commerce Authority says this is almost a 10 percent increase in two years.
Why the increase?

One word, Michigan. Car parts are manufactured in the state, then shipped to Hermosillo, Sonora. This process is nothing new, but the number of units is increasing at a rapid rate.
Southern Arizona is the middleman. That means more jobs. For example, when Mexico ships produce through Arizona ports, the cargo must be unloaded for transport throughout the U.S.
All those trucks heading north or south need to be refueled and maintained, which also creates jobs.