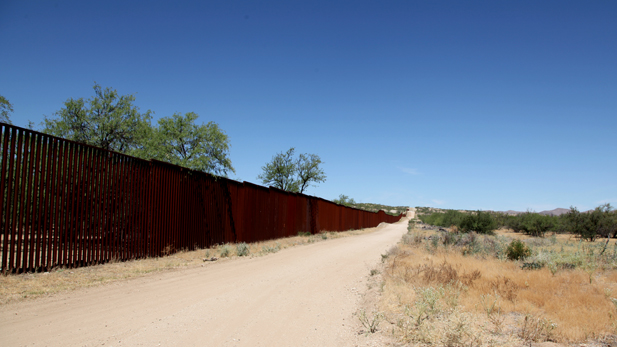 The international border fence in the Arizona desert.

Fernanda Echavarri, AZPM
Listen:
A federal judge dismissed a lawsuit against the Border Patrol by the family of a man killed near Douglas, Arizona in 2011. Judge James Soto found the shooting was justified.

In his ruling, Soto agreed with Border Patrol claims that 19-year-old Carlos LaMadrid was shot accidentally. LaMadrid was hit in the back three times when running from agents and climbing a ladder over the border fence to get into Mexico.
The agent, Lucas Tidwell, testified another man was throwing rocks at the agents, who feared for their lives. Tidwell said LaMadrid was caught in the crossfire. Douglas police chased men they suspected were drug runners when Border Patrol officers intercepted the men.
LaMadrid was a U.S. citizen who grew up in Douglas. His mother, Guadalupe Guerrero of Douglas, says she plans to appeal.
Border Patrol declined to comment on the outcome of the case.