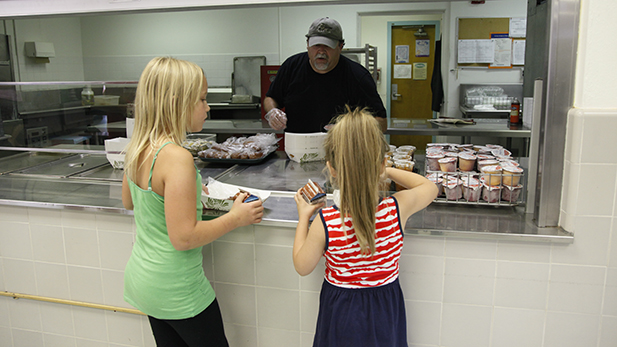 TUSD serves lunches at Annie Kellond Elementary School in 2015.

Mariana Dale, AZPM
LISTEN:
Kids under 18 can eat for free this summer at many schools and community centers around the Tucson area.
Breakfast and lunch service begins this week at a number of sites, additional cafeterias will open next week.
All kids under 18 qualify for the free meals, they don't need to be enrolled in summer school or other programs on site. Adults can also eat but will be charged $2 for breakfast and $3 for lunch.
The summer food service program is meant to provide kids with nutritious meals even when school is not in session.
The program runs weekdays through July 15. Meals will not be served on July 4.
Click here for a link to participating sites and opening times.