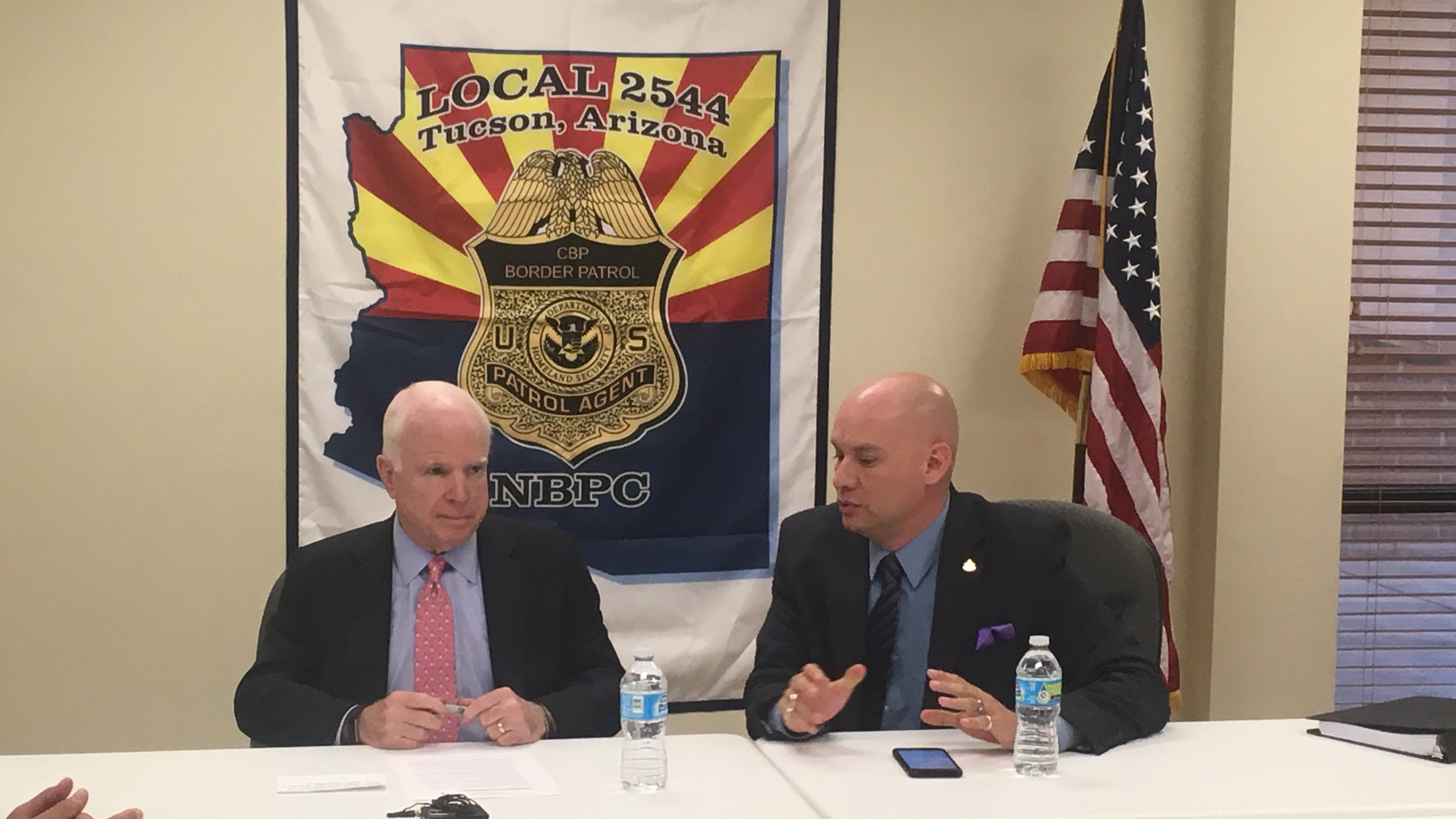 Sen. John McCain is endorsed by the National Border Patrol Council in Tucson. Tucson Council President Art del Cueto spoke with McCain. May 31,2016

Christopher Conover, AZPM
Listen:
The National Border Patrol Council threw its support behind Sen. John McCain's re-election bid Tuesday.
Officials with the patrol's union said McCain has always stood with Border Patrol officers.
McCain is no stranger to border politics. He was a member of the "Gang of Eight," a bi-partisan group of senators who wrote a comprehensive immigration reform bill in 2013. It was not passed.
He said border issues take time in Washington, D.C.
"Hopefully at some point we can have immigration reform that people can support that has border security as a key element," McCain said.
McCain is facing challengers in an August Republican primary and has a Democrat waiting for him if he makes it to the November general election.