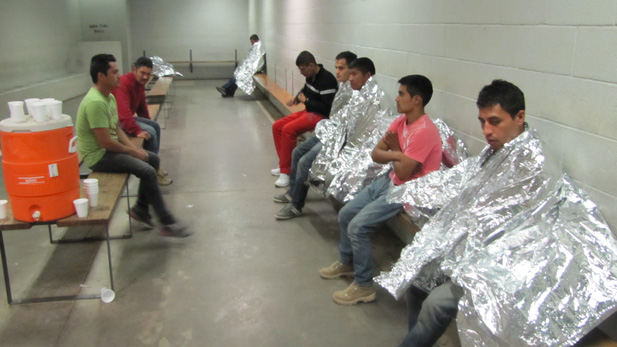 The federal government spends almost $2 billion a year to incarcerate undocumented immigrants. A new report from the Department of Homeland Security says 75 percent could be saved if the government worked with nonprofits on alternatives.

The government detains nearly 500,000 undocumented immigrants every year, and Arizona has one of the highest detention rates in the country.
Fatma Marouf, an immigration lawyer, said the state has one of the highest detention rates in the country.
"...and some of those detention centers have been known to have the worst conditions and high mortality rates," Marouf said.
She soon will release a report through the United Nation's High Commission on Refugees about the cost to incarcerate immigrants. In Arizona, for example at Eloy and Florence, the daily, per person cost could be cut from $164­, to $17­ she said.
How? The government would have to switch from using private prisons to nonprofit organizations, Marouf said. Those groups could get community support for immigrants with no criminal records. The nonprofits would find housing, pro bono council, medical care and the transportation to get to court.
That last service, Marouf said, is especially important because most immigrants are deported for failing to make a court date.