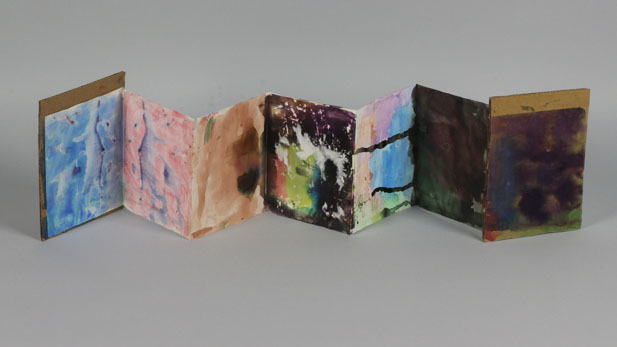 The Rainbow Book by Jule, artist in "Museum as Sanctuary: Perspectives of Resilience", a 2015 exhibition to celebrate Owl & Panther's 20th anniversary.

(c) Owl & Panther: A Project of The Hopi Foundation
"On the seventh day, only the owl and the panther were still awake. Because they did not succumb to sleep, they were given the power to see in the dark."
- from a Cherokee creation story
Featured on the June 24, 2016 edition of ARIZONA SPOTLIGHT with host Mark McLemore: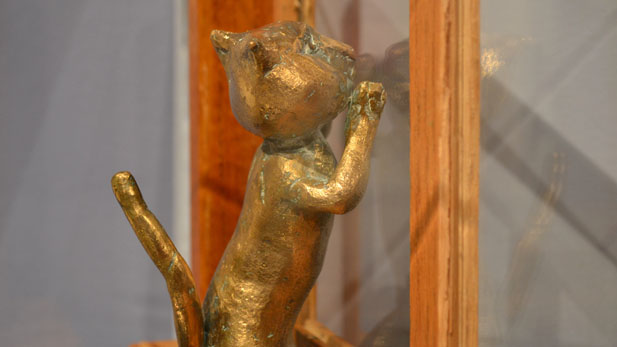 Leonardo Maturana, "There Are No Bronze Farewells", 2015 sculpture in cast metal, glass, wood

Courtesy of the artist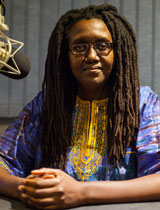 Abby Hungwe, the administrative manager of The Owl & Panther Club (PHOTO: Andrew Brown)
And, Sunday, June 26th is designated by the United Nations as the International Day in Support of Victims of Torture. Abby Hungwe, an American from Zimbabwe, tells about The Owl and Panther Project, a support group for refugees of all ages and all nations who have escaped torture and violence in their homelands. Hungwe stresses the importance of creating a safe place where torture survivors can cultivate compassion in a community environment.
Then, Owl & Panther member Leonardo Maturana, a Tucsonan who came here as a refugee from Chile in 1976, shares his story of persecution and imprisonment. He tells Mark McLemore about the changing political and social conscious in Chile that is helping many victims come to terms with their experience...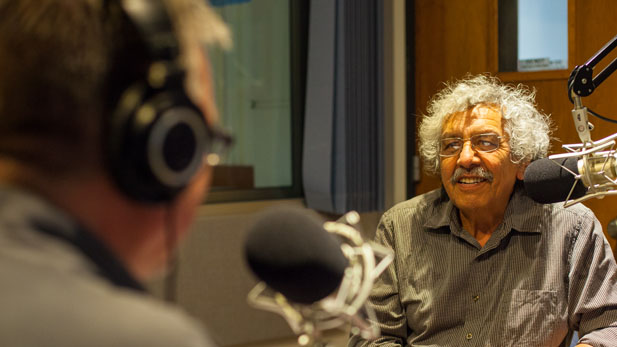 Leonardo Maturana

Andrew Brown
ARIZONA SPOTLIGHT airs every Friday at 8:30 am and 6:00 pm, and every Saturday at 5:00 pm, on NPR 89.1 FM / 1550 AM.