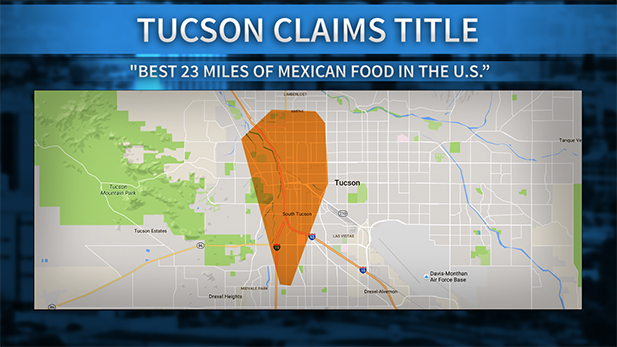 Elected officials in Tucson are laying claim to the "best 23 miles of Mexican food" in the United States.
City Council this week approved an ordinance designating a 23-square-mile area of the city, and neighboring South Tucson, as home to the best Mexican food north of the border.

Council member Regina Romero says the list of over fifty restaurants includes places with authentic flavor and strong ties to the region.
"We kind of decided on a 23 miles within the city of Tucson that is mostly downtown, central, south and west Tucson" she said.
Romero says the list is a way to capitalize on UNESCO's recent declaration of Tucson as an international "City of Gastronomy." City leaders hope to attract more "foodies," and their dollars, to the metro area.
Romero added, "We wanted millennials and younger generations visit places to have an authentic experience."
Council member Romero will explain more about the "23 miles of Mexican food" on Metro Week Friday at 6:30 on our sister station PBS 6. You can find a link to the list of all the designated restaurants, along with a map, on our web site.
Visit the map and list.