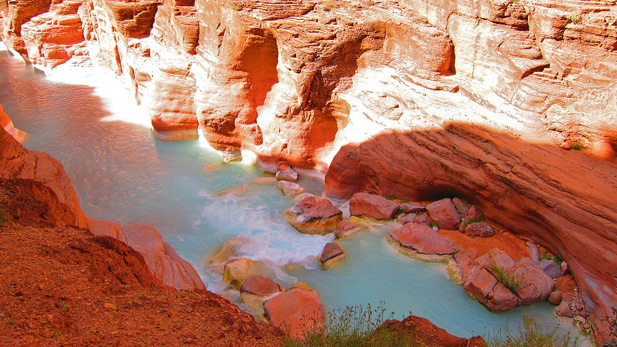 The Colorado River
Story by Will Stone
Arizona and Nevada will not face cutbacks in water deliveries from Lake Mead next year, according to federal water managers.
Despite record lows at Lake Mead in recent months, Arizona will not lose any of its Colorado River water in 2017 based on the projected water level for the beginning of next year, which sits above the trigger point of 1,075 feet, according to the August study released by the Bureau of Reclamation.
Rose Davis, a spokesperson for the bureau, credits various conservation efforts, which have left enough water in the reservoir to help avert a shortage.
"We have four conservation programs that have been implemented since 2014 that have actually kept about 10 feet of water in Lake Mead," she said.
Under current guidelines, Arizona loses the most water if a shortage is declared.
While there will be no reductions in 2017, the new numbers project Mead will be below the threshold in 2018; however, Davis cautions winter could change the situation significantly.