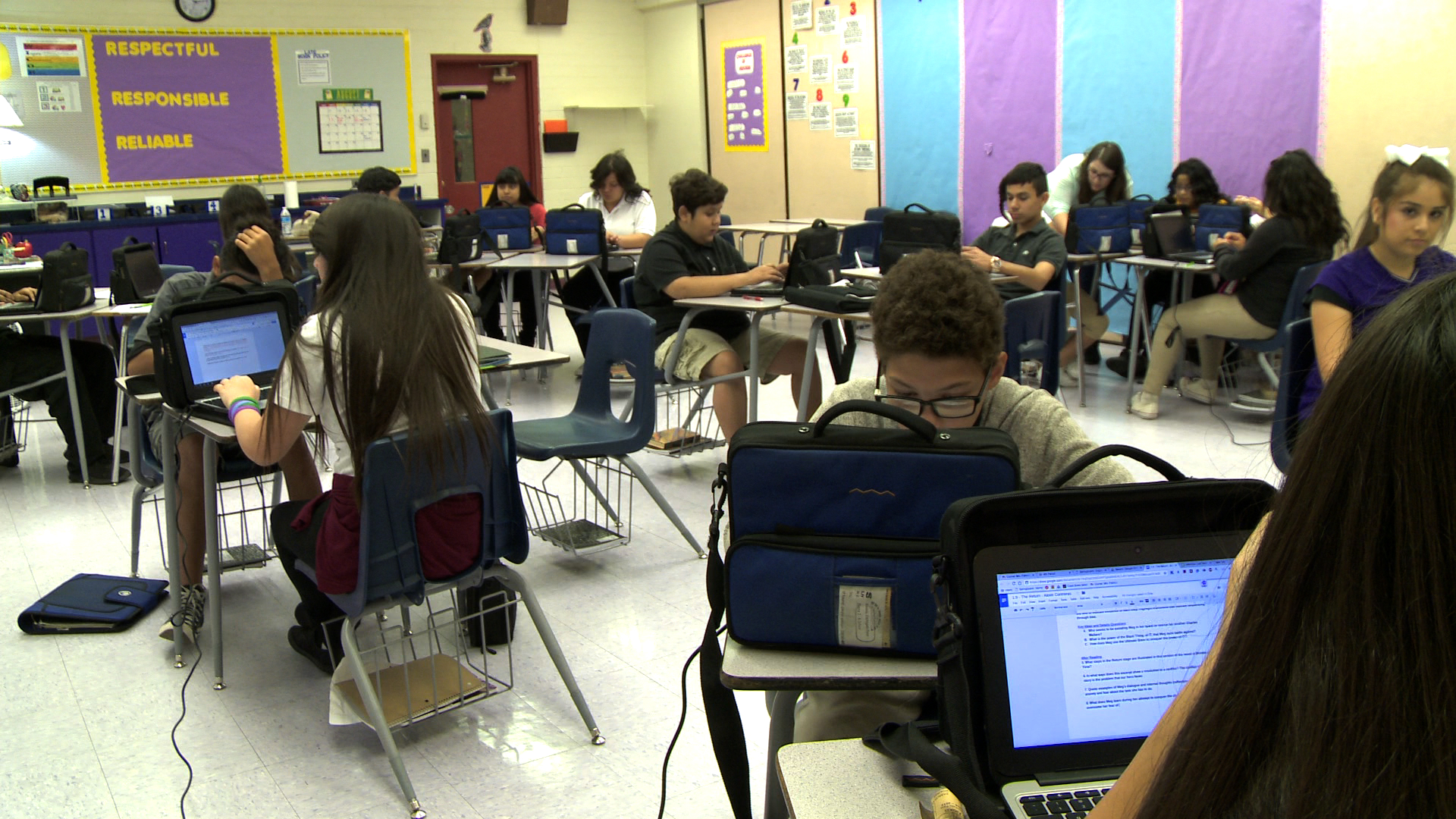 More and more of the nation's Latinos are using the internet, a Pew Research Center study shows, and thus closing the gap known as the "digital divide."
The rate of Latino adults using the internet has climbed 25 percent – faster than any other ethnic group – to around 80 percent.
The Pew polled all 50 states and found that recent immigrants from Spanish-speaking countries and those whose primary language is Spanish are using their cell phones to hop on and off the internet.
"If you are a recent immigrant from Mexico or any Latin American country there is a very good chance that instead of accessing the internet from your home with a broadband connection, you got used to using a smart phone," said Mark Lopez, head of the Pew Center's Hispanic trends division.

"One, because cable connections for the internet are too expensive – and so are desktops and laptops – and also because in Latin America there is a culture of 'hot spots.'"
The use of cell phones by immigrants from Latin American countries has contributed to the narrowing of the digital divide, with Hispanics trailing whites by just 7 percent.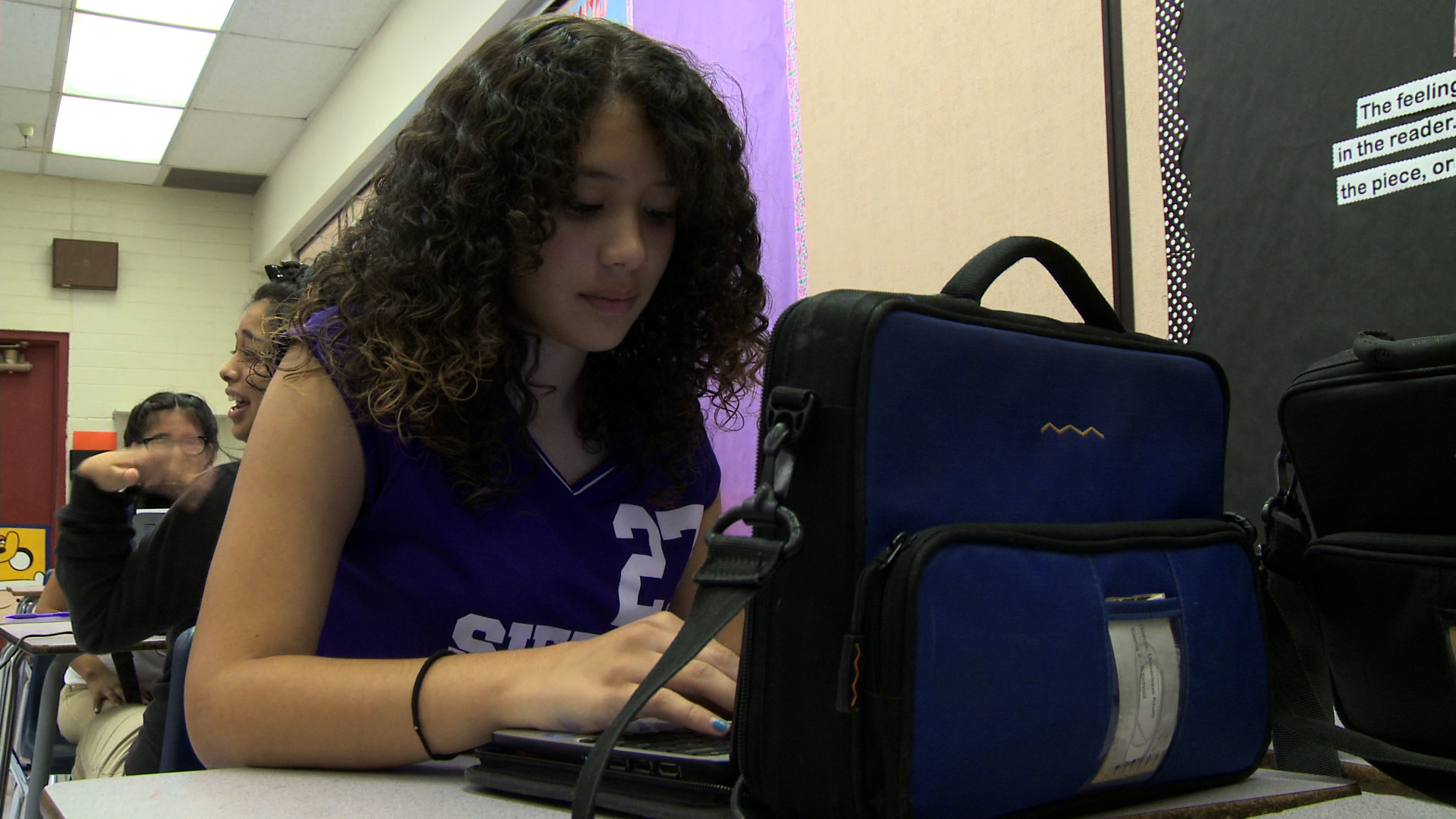 AZPM Staff
One school district in Tucson has taken it a step further.
Javier Baca, the chief information officer for Sunnyside School District, says that seven years ago the district launched the "Digital Advantage" program, which gave laptops to high school students who met certain criteria.

Today, the program has expanded to include all students from grade four to 12.

"We are over 90 percent of Latino students in this community," said Baca, "and we are also a high-poverty community as well - approximately 85 percent free- and reduced-lunch percentage across our community."
Most students can't afford a computer at home in the district. But when students take the laptops home, their parents and siblings have access
The mother and father of Jesus, an 11-year-old Sierra Middle School student, have expanded their internet literacy from their cell phones to their son's laptop.
"The first time I took my laptop home, my mom was like, 'How do you use the laptop?' And I showed her how to use it. The next day I wake up and she is like on my laptop," Jesus said.
That's exactly what Sunnyside was aiming for, according to SUSD's Baca.
"While we expected for them to use them at school, we also expected them to take them home so that their family can become accustomed to having resources at home."

District officials say it's too soon to measure how narrowing the digital divide has affected student achievement, but they hope to equip their students with the necessary tools to move forward with their education and professional futures.
"We are preparing our students for the current reality of the workplace and college. Our students are exiting this school system being very comfortable and very sophisticated in using these resources," Baca said.
[Read Full Report here.] (http://www.pewhispanic.org/2016/07/20/digital-divide-narrows-for-latinos-as-more-spanish-speakers-and-immigrants-go-online/)