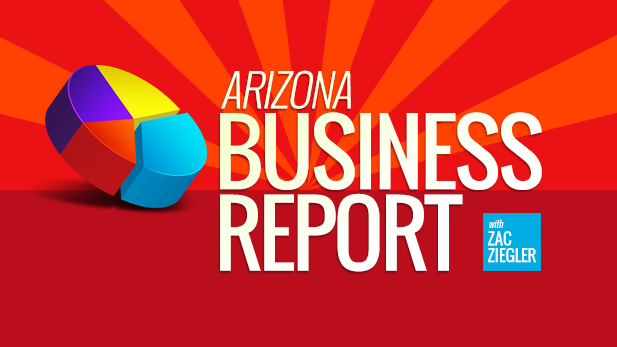 Stay on top of the latest business headlines in Tucson and southern Arizona. Reporter Zac Ziegler brings you in-depth news and analysis.
Greater Tucson Leadership's 2017 class is nearing the end of its first day.
They have learned about the program and gained insight into themselves as leaders, and now it is time to have a meal and get to know each other.
The group of 39 potential leaders will gather for one day each month until next June. Each time, they will learn more about issues and life in Tucson.
"I just finished my medical residency at UA, and all of the sudden had a lot more free time and was interested in reconnecting to the community and going after some of the goals I had in the past before med school," said Keith Primeau, who is attending the class.
The group's goal, according to Executive Director Kasey Hill, is simple.
"Prepare people in the community to step out and become leaders and be civically engaged," she said.
It accomplishes this through firsthand experiences.
"We have issue days ranging from economic development to arts and culture to education to health care," she said.
Primeau is excited for November's issue day: education.
"I grew up in Tucson, and I think you see an unfortunate pattern in which anybody who's got high positions in the community or is a high achiever comes from certain areas of town where there's more resources, the school systems tend to be better supported and the community tends to be better supported for their needs," he said.
Linda Schew is also a member of the GTL class of 2017. She is looking forward to an issue day coming this spring.
"Border issue days," she said. "Learning more about the issues at the border and how it relates to Tucson and the greater United States."
Her fascination with the topic stems from something she did after college.
"Having been a Peace Corps volunteer in Honduras, learning a little bit about and living with people who were crossing the border and understanding their plight, and now living in the U.S. near a border. Understanding those issues and how it affects our development and who we are as a country," Schew said.
Among the program's alumni is Ben Korn, class of 2012.
"It wasn't just like going and seeing a presentation," he said. "We as class members got to ask questions. Coming into that you think, 'okay, what do I really want to find out from the Pima County Schools Superintendent? Why do things happen this way in this region?' I don't think of any other venue that you can necessarily go and find out."
He was so impressed with the program that he continues to be a part of it.
"I ended up as the board chair, actually just finished my term of two years on that just this last June."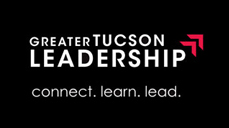 Greater Tucson Leadership is a partner program of the Tucson Metro Chamber of Commerce, and the area's business community plays an important role.
"A lot of the people in the program come from the business community. A lot of our sponsors are from the business community," said GTL's Hill. "We receive no public funding in any way, so we raise all of our funds ourselves. And we need that support from the businesses."
That support means they can continue to work with the next generation of local leaders and ensure they are more informed on life in Tucson.
"People will go through the program and say, 'I didn't realize that Tucson had this issue,' or 'I didn't realize this was even here in town' until they heard someone speak about it or they had an opportunity to go tour this place," Hill said.
That also means doing more than just learning. Each class adopts a charity for which they raise funds. The class of 2016 raised $6,000 for the Tucson Nursery School. This year's group starts looking at its philanthropic possibilities at the next gathering.