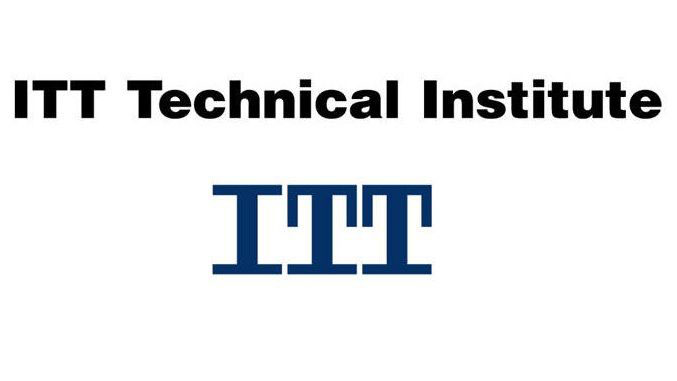 Paul Allen was looking forward to the prospect of civilian life and using GI Bill benefits to get a degree after 10 years of service in the Army.
"And ITT Tech seemed like it'd be a good fit for him," said his wife, Chelcie Allen.
Paul signed up for an electrical engineering program in July, and classes were scheduled to begin today.
Then came the news last Tuesday that ITT Educational Services, the company that owns ITT Technical Institutes, had closed all of its 130 campuses across the country, including one in Tucson. It's the fourth for-profit college to announce plans to shutter campuses in Tucson this year.
The other three colleges are no longer enrolling new students but are staying open until current students finish their degrees. But ITT Tech simply shut down, leaving hundreds of students in the lurch.
Chelcie Allen said the school did not inform them of the move. "My mom texted me in the morning. And then I see it online through social media and I tell my husband and he's like, 'Oh great, now what do I do?'"
She said she and her husband were counting on getting help paying for rent, part of their GI Bill benefits.
"We've been really struggling since he got out of the military."
But that assistance was contingent on his being in school.
"And now we're in a tough spot where we're not going to be getting that money," said Allen. "So he's looking into Pima – that might be his only option. But at this point, the semester started. We might have to wait until the next semester in January."
Pima Community College spokesperson Libby Howell said classes have already started this semester, but there might be some hope for the Allens and others who find themselves in a similar situation.
"We have classes that start at differing times – they don't all start on the first day of school. So there are classes available to them," said Howell.
She said she encourages ITT Tech's displaced students to get in touch with PCC.
"We want to make sure that they enroll in the classes that will further their educational goals. We don't want them to be in a situation where they've taken classes that now don't do them any good."
Howell said although people like Paul Allen may be scrambling right now, they're in a better position than students who've already begun their courses at ITT Tech.
The situation for those students is more precarious.
"The catch is that their credits with ITT cannot be transferred to Pima."
They won't transfer to the University of Arizona or Arizona State University, either. Those schools are accredited by the Higher Learning Commission, which requires certain standards at its affiliated institutions.
"For-profit colleges like ITT, Brown Mackie, Tucson College, the Art Institute are not regionally accredited," said Howell. "The Higher Learning Commission restricts us from accepting credits from institutions that are not also regionally accredited because our accreditation is very stringent. They want to protect the quality of the program."
She said Pima is working to get in touch with ITT and its former students to find ways to accommodate them during this difficult time.
Howell pointed to one silver lining for students whose credits are now worthless.
"The [Department of Education] is taking an approach with ITT similar to what they did when the Corinthian Colleges closed last year. If students' credits do not transfer to another institution, they can have their student loans discharged.
"And," she said, "If students previously qualified for federal financial aid, they will still qualify going forward. In other words, they'll be able to start their degrees again with financial support."
For Chelcie Allen, though, this is just a difficult time for her and her husband Paul.
"His whole life revolved around the military, and he's not in there anymore and he really wanted to go to school – something to give him a little structure. I feel like when it rains it pours."