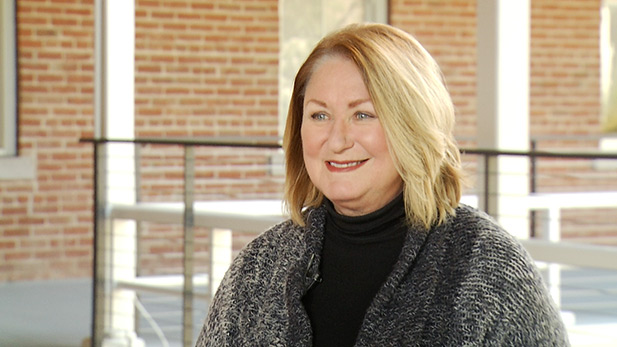 University of Arizona President Ann Weaver Hart.

AZPM Staff
Editor's note: This story was updated at 6:15 p.m. Sept. 24, 2016 to add clarifying information.
Members of the Arizona Board of Regents have set the parameters for University of Arizona President Ann Weaver Hart's transition out of her current role into her future position as member of the faculty.
Hart's contract runs through June 30, 2018, and a search for her successor is in the early stages, following her announcement this summer that she would not ask for an extension.

Based on the transition terms that the regents agreed to Thursday at a meeting in Flagstaff, if a new president is hired before Hart's contract expires, she will become a tenured professor in the College of Education. Her base salary as UA president, about $475,000, will continue through mid 2018.
Then, in her faculty position, she will be paid a salary equal to the highest paid faculty member in the College of Education. The UA's online salary database shows Dean Ron Marx earned the the College of Education's top salary in the 2014-15 fiscal year, at $251,449.
Hart will take a sabbatical leave during the first academic year as a member of the faculty. If hiring of a new UA president and Hart's move to the faculty come by next summer as some regents have said they anticipate, she will have served five years at the university.
Normally, a faculty member is not eligible for sabbatical leave until after six years of work and then after university administration approves the sabbatical based on a proposed project that will help the faculty member advance in her profession, "to remain effective in their current positions, and to render the greatest possible service to the University of Arizona."
A UA spokesperson said in an email Saturday that "Hart negotiated a sabbatical as part of the terms of her contract with" the Board of Regents, and because the board "is the governing agency for the state universities, her agreement with them supersedes UA policy.
In other business, the regents approved paying the presidents of the state's three public universities what they called "at-risk compensation" - clarifying these were not bonuses, but payment for reaching set benchmarks. Each president will receive $40,000 in at-risk compensation.