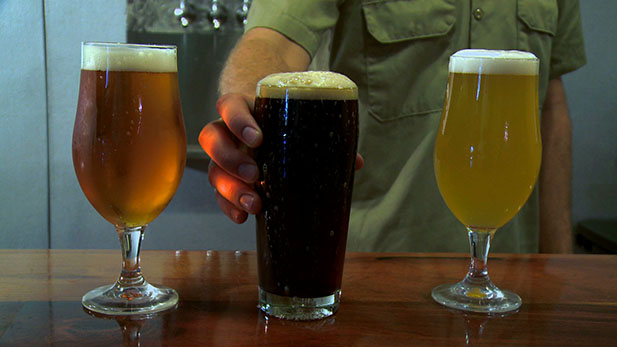 A water-saving idea from the Pima County Southwest Water Campus team has earned the group a spot alongside four other finalists in the New Arizona Prize Water Innovation Challenge.
Their proposed idea is to build a water reuse treatment facility truck that can travel across Arizona. It would take local wastewater, clean it and then hand it over to local breweries, which would then compete with each other to see who can make the best reclaimed-water beer.
"The treatment process that we use will be better than drinking water," said Jeff Prevatt, the team leader for the project. "We do not anticipate any difference in taste."
The biggest hurdle is not the process, but the stigma people have about drinking reclaimed water. He says starting local rivalries, like Phoenix beer versus Tucson beer, will help to get people talking and more interested in taking their first sip.
Prevatt says more than a dozen breweries in Tucson have already expressed interest, along with others in Flagstaff and Phoenix.
"Everybody realizes we live in a desert, we need to preserve our water resources," Prevatt says. "Most of the people who attend the microbreweries realize that, and they are water-conscious people themselves and they realize this is a very viable solution."
The group would use the $450,000 to build the truck and start the beer competition.
Prevatt says that even his team doesn't win, the project can be done on a smaller scale with competitions only taking place in Southern Arizona.