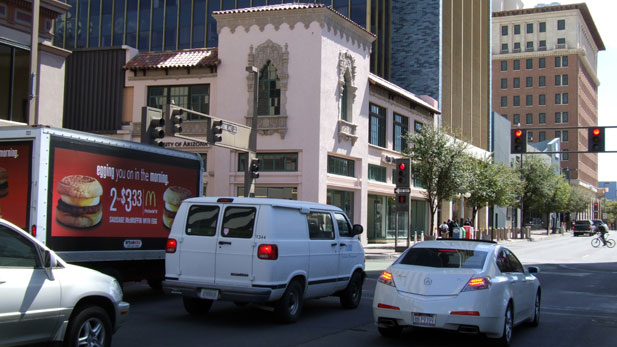 4/10/12
Why take a bus if you have to walk a mile to get there in the first place? Pima County's Regional Transportation Authority is forming a plan to reach people who are in that kind of predicament.
The agency announced it will receive a $669,000 grant from the Federal Transit Administration to develop a new program aimed at getting rid of such issues, which may prevent many from making use of mass transit.
The program is a public-private partnership designed to help those with what is known as a "first mile/last mile" problem.
"They may want to be transit users, but to get on to a fixed-route bus, they may have to walk an additional mile or two miles," said RTA Transit Services Manager James McGinnis. "So that transportation option isn't necessarily viable for them."
The RTA will work with two companies involved in transportation, Tucson-based Metropia and Phoenix-based RubyRide, to set people up with carpools or scheduled ridesharing.
The program will use the southeast Tucson suburb of Rita Ranch as a pilot area, with plans to expand in the future.
The grant is part of the FTA's Mobility on Demand initiative.