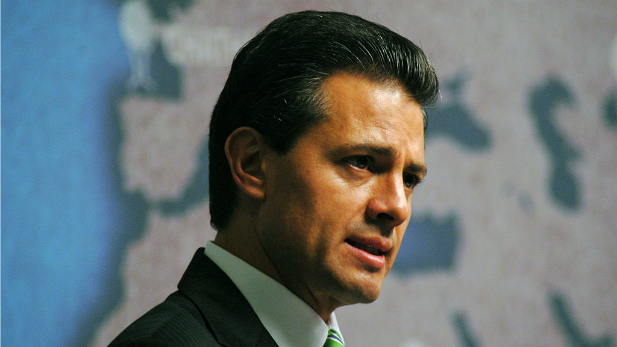 Mexican President Enrique Peña Nieto.

Chatham House via Wikimedia Commons
By Rodrigo Cervantes, KJZZ Mexico City Bureau
Mexican President Enrique Peña Nieto says he plans to meet with Donald Trump before the U.S. president-elect takes office.
Peña Nieto said he called Trump to congratulate him on his victory. They agreed to meet, but did not talk about Trump's plans to build a wall on the border, deport 11 million immigrants - many of whom are Mexican - or renegotiate the North American Free Trade Agreement.
Claudia Ruiz Massieu, secretary of foreign affairs of Mexico, said the Mexican government will take Trump's promise of a new era of cooperation at its best.
Secretary of Economy Ildefonso Guajardo said he will discuss NAFTA with Trump's team to clarify the importance of the agreement, but not to renegotiate it.