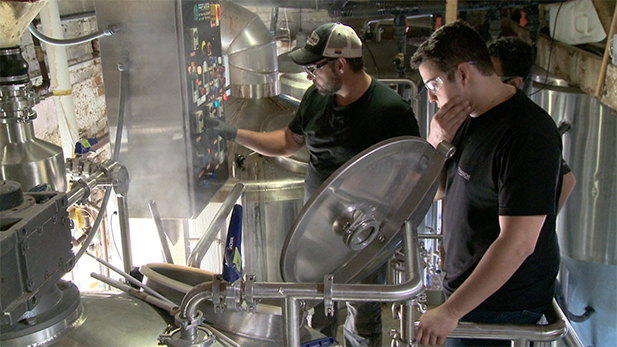 Arlene Islas/AZPM
A brewery from Tucson and a brewery from Hermosillo, Sonora, are set to launch a collaboration beer with the hope that it can boost trade and relations in their industry across the U.S.-Mexican border.
The beverage will be known as Beer Without Borders, when served at Tucson's Borderlands Brewing Company, and Cerveza Sin Fronteras, when served at Buqui Bichi Brewing in Hermosillo.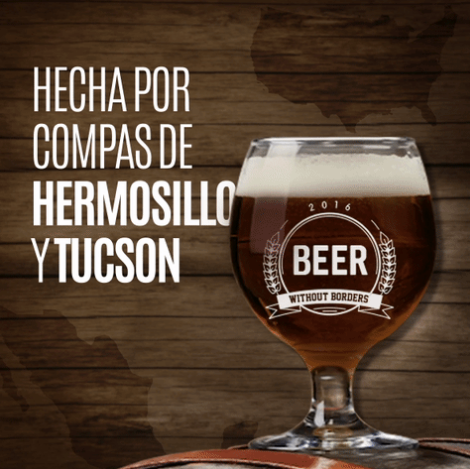 VIEW LARGER Screenshot from a promotional graphic for Beer Without Borders, 2016. Text reads, "Made by pals from Hermosillo and Tucson."
"We wanted to be a counterpoint to some of the more toxic sentiments that are going around right now," said Borderlands Brewing's Mike Mallozzi.
The brown ale will be available starting Wednesday at both breweries.
"We all really love beer," said Buqui Bichi Brewing's Damian Erro. "We love what we do, and that's the most important thing. There are no borders in beer."
The brewers will save some of the beer so they can serve it at the annual meeting of the Arizona-Mexico Commission and its Mexican counterpart, the Comisión Sonora-Arizona, which takes place Dec. 1-2 in Hermosillo.