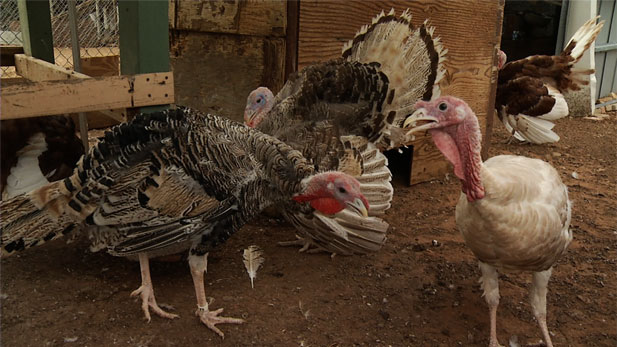 Heriloom turkey varieties.

AZPM
While the prices of turkey, sweet potatoes and stuffing are up this year, the overall cost of Thanksgiving dinner is down 3 percent, according to the Arizona Farm Bureau.
"This year's market basket did beat last year, it came in at $46.27. That is based on a family of 10," said Peggy Jo Goodfellow with the bureau.
Even though the price of turkey is up about three cents a pound, the supply is consistent, she said.
Goodfellow said many of the items Arizona residents buy for Thanksgiving are grown locally, a trend that is especially true of dairy products.
Ten years ago, the same meal cost $39.22.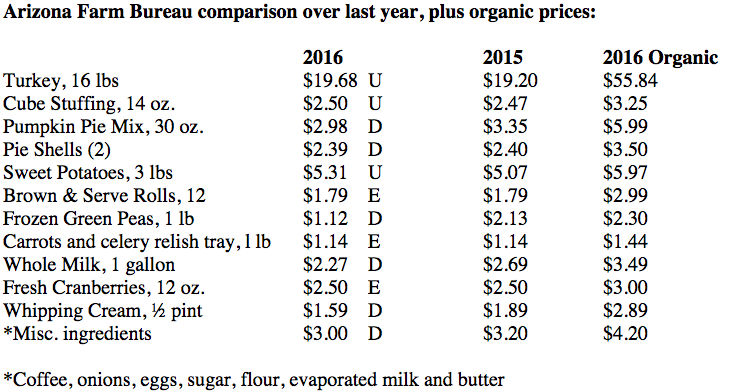 VIEW LARGER Arizona Farm Bureau breakdown of the cost of an average Thanksgiving Dinner. Overall, the price is down three percent from 2015.

Arizona Farm Bureau