Listen:
Tucson's economy has been growing slowly since the recession ended, but in 2017, that growth is expected to pick up speed, according to the University of Arizona's economic outlook.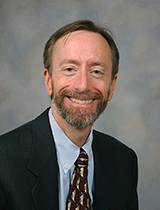 UA Eller Economist George Hammond
The number of jobs in the Tucson metro area is expected to grow by about 2 percent next year, said George Hammond, the director of the Economic and Business Research Center at the UA's Eller College of Management.
The sectors expected to add the most jobs are health and education, leisure and hospitality, and professional and business services, Hammond said.
That means people looking for jobs as "accountants, lawyers, management consultants, computer scientists, engineers," should have an easier time than those looking in shrinking, or static industries, such as mining and construction, Hammond said.
Each year, economists from Eller College look at economic indicators like job and wage growth, the strength of the dollar and housing to come up with an estimate for the next year's economic activity.
Income growth is also expected to be about 2 percent statewide next year, Hammond said, an increase below the national average.
The job growth comes after Arizona trailed the nation in economic recovery following the recession.
Watch Hammond's interview tonight on Metro Week on PBS 6 at 6:30 p.m.