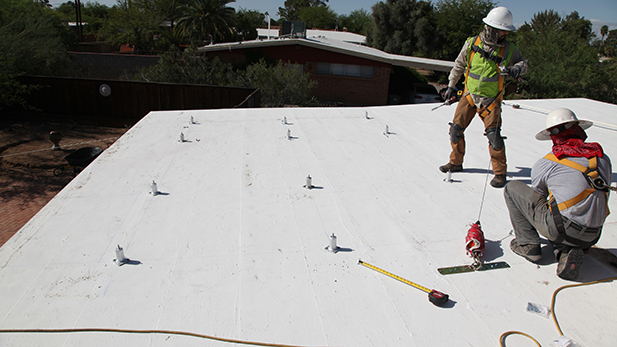 Zac Ziegler, AZPM
A decision by the Arizona Corporation Commission to reduce rooftop solar pay for excess electricity now means increased attention to Tucson Electric Power's pending rate case.
A 4-1 vote by the commission Tuesday ended old net metering and has the future of rooftop solar generation in Tucson hinging on a pending rate case by TEP before the same group of regulators.
"I think there's promise in the decision, but there's also peril if things are decided in a less favorable way," said Kevin Koch, president of Tucson solar installer Technicians for Sustainability.
TEP had asked for changes to its net metering rate in a separate petition to the commission, but that was rolled into the pending rate case.
"What that will look like specifically, and what it will mean for new solar customers, that remains to be seen, because our rate application is still pending before the commission," TEP spokesman Joseph Barrios said.
TEP's rate case has been presented. The next step is for the administrative officer who presided over the case to provide a recommendation to the corporation commissioners.