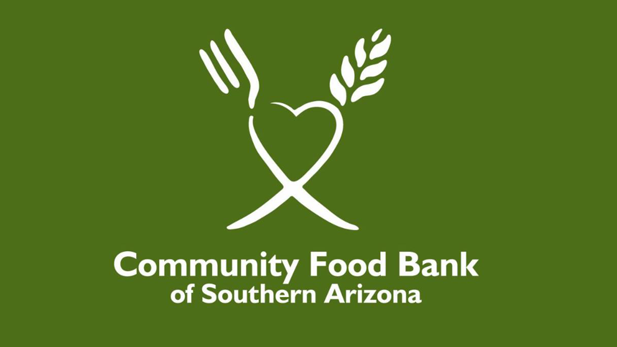 The logo for the Community Food Bank of Southern Arizona

communityfoodbank.org
The Community Food Bank of Southern Arizona has seen an "unprecedented" spike in demand since Thanksgiving, CEO Michael McDonald said Thursday.
That comes after 10 months of slow but steady declines in the number for people that rely on the food bank to put meals on the table.
"There have been a number of layoffs across Southern Arizona," McDonald said, explaining the reason for the pickup in demand. "There's also just uncertainty about the economy, especially for the most vulnerable and fragile in our community."
"Most of our families are working families. They just have to hold multiple jobs down, and their access to affordable, nutritious food is still compromised," he said.
People can help by making donations to the food bank, he said.
"I just want to encourage philanthropy and charitable giving across the community," he said. "Especially with the Arizona state Legislature having doubled the tax credit program for qualifying nonprofits, and hopefully the community food bank will be one of your favorite charities."
He said money is helpful, but so are donations to food drives of canned foods and dried goods such as pastas. The organization also distributes fresh produce that it gets from Mexico.
Click here for information on how to donate to the Community Food Bank of Southern Arizona.