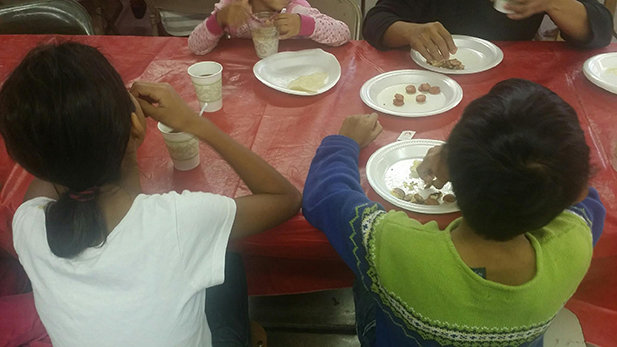 Gang violence is pushing a new wave of Central Americans to flee their country to seek asylum in the U.S., prompting Immigration and Customs Enforcement to ask for help from Tucson's religious community.

Customs and Border Protection has not released figures on the size of the latest surge of Central American women and children crossing into the U.S., but a high-ranking CBP official asked the United Methodist bishop responsible for Southern Arizona for help.
Two Tucson churches, under the leadership of Reverend Roland Loomis, have converted one undisclosed church basement into living quarters for up to 50 refugee women with children.
"People asked, 'Do we have money for this?' I said no. We don't know. How long is it going to last? We don't know. How many people? Up to 40 or 50 a day. We don't know. But we knew as a church that this is something we are called to do," Loomis said.
Late yesterday, the National United Methodists Committee on Relief granted the churches $60,000 for the effort. That pays for food, but the two United Methodist churches say they still need more supplies and volunteers.

For more information, visit the Inn Project.