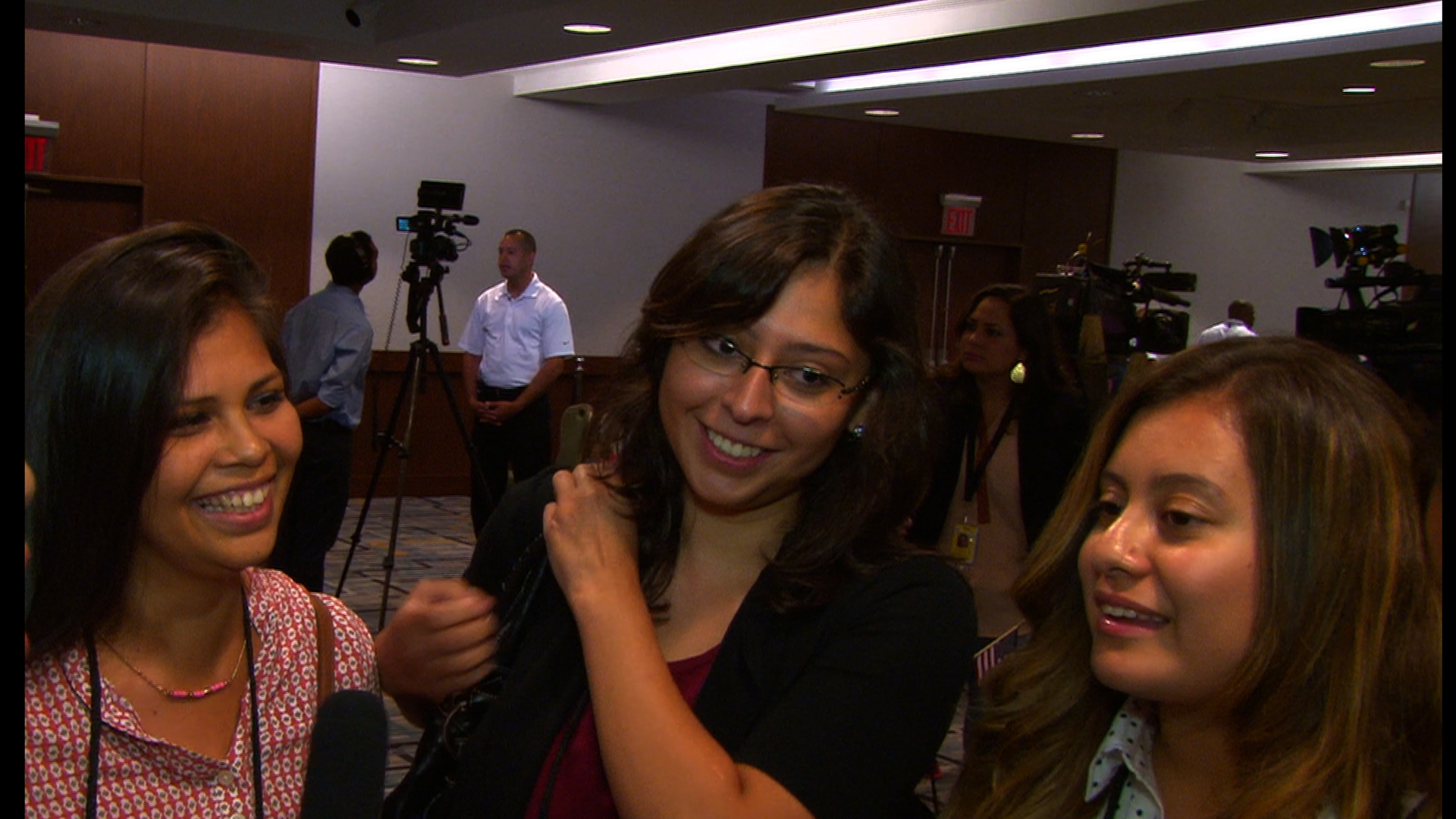 Evette Nunez, Roxanna Estrada, and Pamela Moya at "Dreamer" workshop

Nancy Montoya, AZPM
Many young immigrant adults known as "Dreamers" are rushing to renew their legal status in the United States by Friday, the last day of the Obama administration, and immigration lawyers in Southern Arizona are working overtime on applications.
There are at least 4,000 young people in Pima County who will be affected if President-elect Donald Trump cancels his predecessor's executive action, according to the Migration Policy Institute. President Barack Obama temporarily deferred deportation for those brought to the country illegally by their parents and who met certain conditions.
Among them is 20-year-old Pamela Moya, a Tucsonan who was brought to the U.S. from El Salvador when she was 10. She attends Pima Community College and wants to stay here.
"We didn't have a good, a happy, childhood," Moya said. "I knew somehow we were going to get out. I look back and I know I don't ever want to go back again."
Moya said she wants Trump to know that "Dreamers" like her are the best the immigrant community has to offer.
"Because I want to learn. I love learning, and that's my goal since I came into the U.S.: to learn and never stop."
A dozen Tucson-area immigration lawyers said they were working nonstop to process Dreamer renewal applications by Friday. That is the last day of the Obama administration
If approved, the legal status extension will be for two years, said UA law professor Lynn Marcus, unless Donald Trump decides to cancel Obama's executive action.
The young immigrants are referred to as "Dreamers" due to legislation that was proposed - but not passed - by Congress several years ago that would have given them legal status and eventually allowed them to seek citizenship, called the Dream Act.