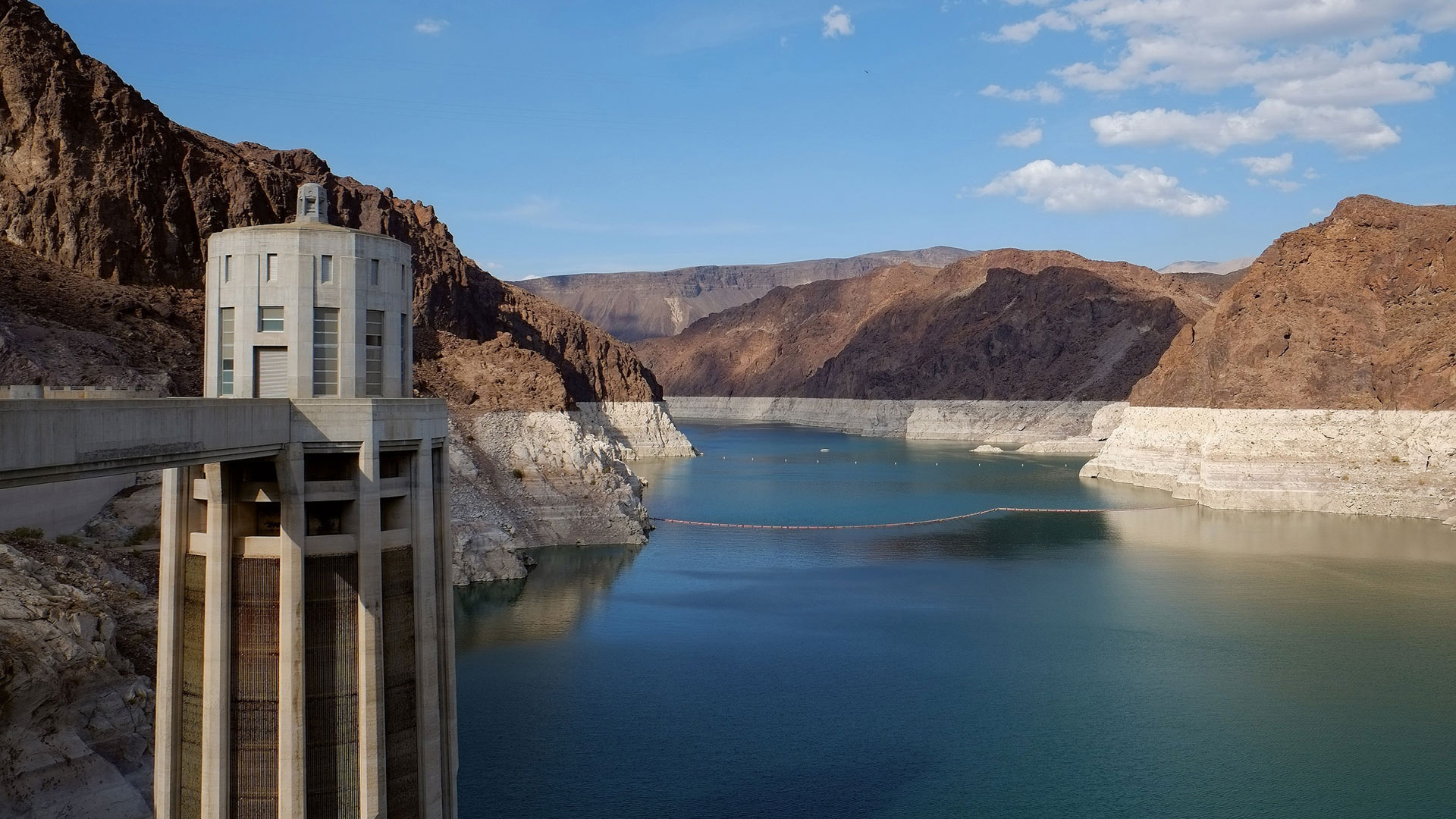 A view from the Lake Mead side of the Hoover Dam.
A study from Western Resource Advocates has warned that a water shortage in Lake Mead could result in a new legal hurdle for suburban homebuilders and farmers.
An Arizona Department of Water Resources rule requires large-scale developers to identify a long-term source of water.
But, there is a backup if an area does not have an adequate groundwater supply.
"What they do now is they enroll with the Groundwater Replenishment District, who uses primarily Central Arizona Project to offset the groundwater pumping," said Linda Stitzer, a water policy expert for Western Resource Advocates.
The state's drought plans mean the Groundwater Replenishment District is the first place to lose its Colorado River water allocation if a drought is declared and Arizona's portion is cut back.
The study said that without a source of water, the replenishment district would no longer be a back up plan for developments.
The same is true of farms in Pinal and Maricopa counties that rely on the district for adequate water supply.
Without any conservation action, the study warns of a 50 percent chance of a drought declaration on Lake Mead in 2018.
The paper lists seven recommended steps the state should take to conserve water and lower the chance of losing Colorado River allocation.
Steps include implementing next-generation water conservation efforts, increasing water-sharing arrangements and creating an Arizona Water Bank Recovery Plan Stakeholder Committee.
MORE:
Agriculture
,
Arizona
,
Business
,
Pima County
,
Economy
,
Environment
,
News
,
Real Estate
,
Tucson
,
U.S.
,
Water