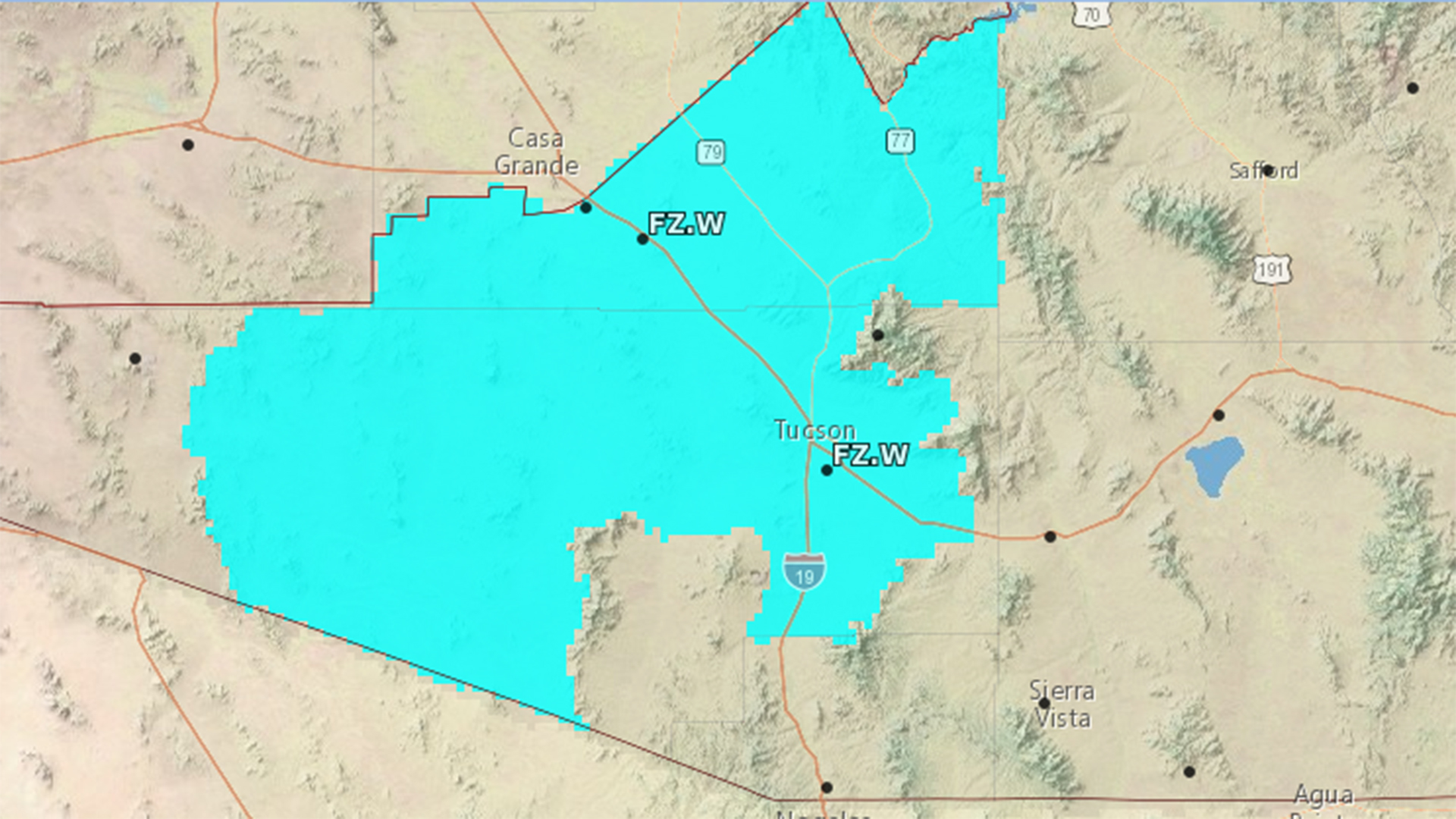 Map of Tuesday night's freeze warning.
National Weather Service
The National Weather Service has issued a freeze warning for the Tucson area, the Tohono O'odham Nation and southeastern Pinal County.
Residents are advised to cover sensitive plants and bring pets indoors tonight.
Forecasts call for an overnight low of 32 degrees in Tucson.
Freezing temperatures are also expected in Cochise and Santa Cruz counties, with expected lows in the 20s.