The Reid Park Zoo in Tucson is getting ready to break ground on a major expansion.

The $8.5 million "Expedition Tanzania" expansion will bring the boundaries of the zoo south, adding seven acres to the facility. Three of those acres will be reserved for an elephant exhibit, which eventually could hold up to seven elephants. The zoo currently has two elephants in an outdated enclosure.
The differences between the current home for the elephants and their planned home for the future is "night and day," says Reid Park Zoo General Curator Jim Schnormeier.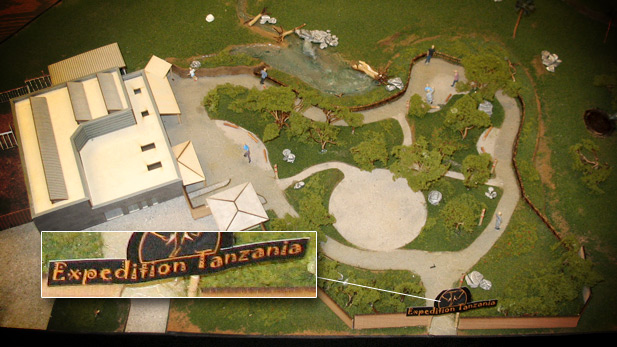 Model of "Expedition Tanzania," a $9.6 million expansion to Reid Park Zoo slated to break ground Dec. 16.

Robert Rappaport
Model of "Expedition Tanzania"
"Right now, where the barrier is between the park and the zoo, is going to bump out toward 22nd Street and Randolph Way," says Reid Park Zoo Curator of Education Vivian VanPeenen. "Between the rhinos and the polar bears will be a new pathway that cuts right through the existing barrier of the zoo and goes out into the open space." That open space is a park right now, but the area has been designated for future zoo expansion for a number of years, says VanPeenen.
Vivian VanPeenen and Jim Schnormeier of the Reid Park Zoo.

Robert Rappaport
Vivian VanPeenen and Jim Schnormeier
Funding for the project already has been raised from a number of sources. The City of Tucson is spending about $3.7 million, raised from old bond elections and an increase in zoo admission fees. Zoo prices will be adjusted upward once the expansion is complete, says VanPeenen.
The estimated completion date for the new exhibit is September, 2011. Groundbreaking is scheduled to begin next month.