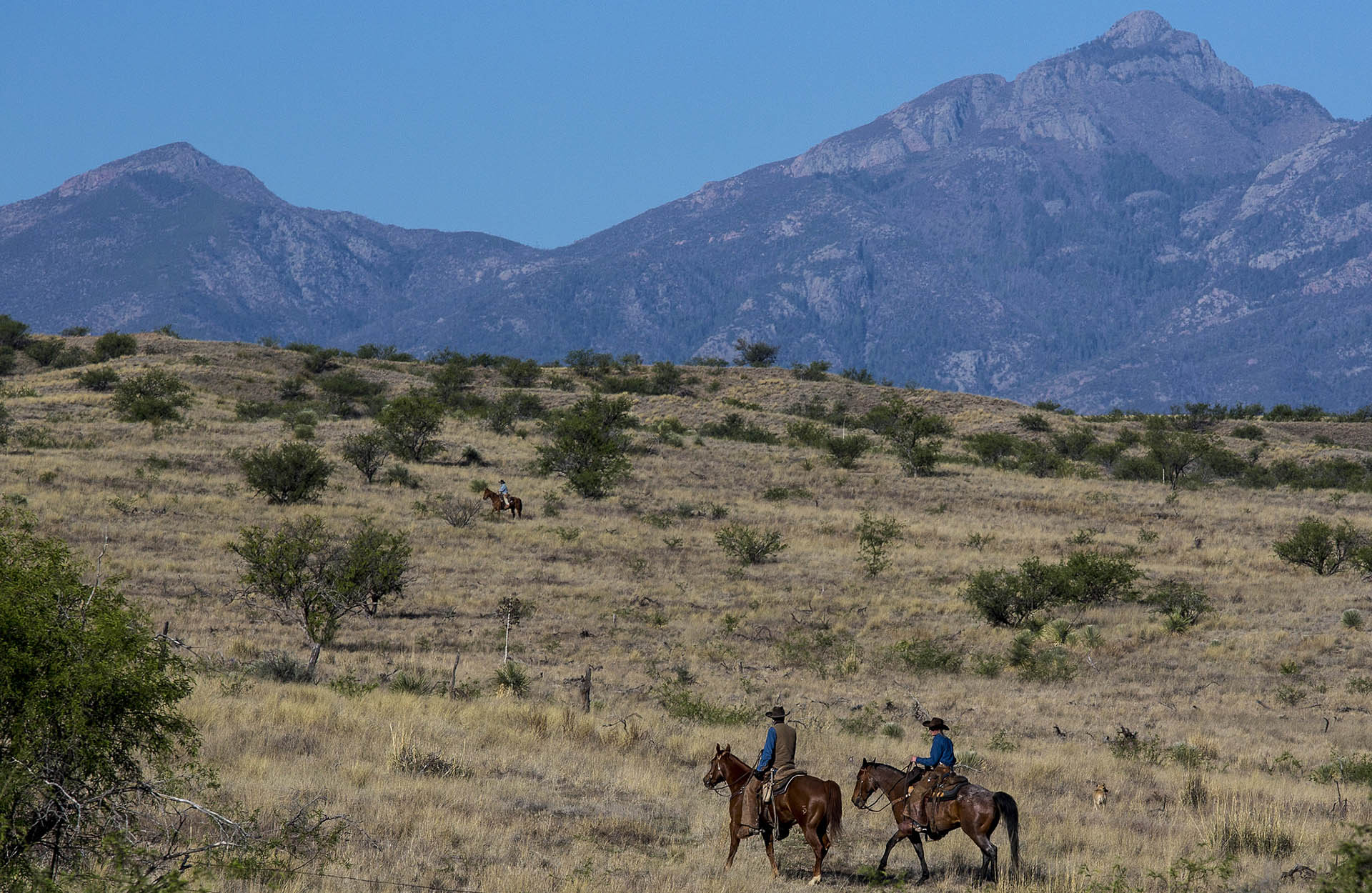 Las Cienegas Natural Conservation Area, 2016.
Bob Wick, BLM
The federal government had good news for Southern Arizona ranchers Jan. 31 when it announced a decrease the grazing fee for federal lands.
After several years of rising fees, the 11 percent decrease, to $1.87 per animal per month, will take effect March 1 and may lighten the burden on Arizona cattle ranchers already hurt by a downturn in the beef market.
Among them is Daniel Bell, whose family has been ranching cattle on the same land south of Tucson for 80 years. Bell said he will pay about $1,000 less in grazing fees this year because of the change.
"The grazing fees are tied to basically the market and other forces," Bell said. "When the market was really good the past few years, the grazing fee actually increased quite a bit. Now the market has backed off a little bit, so the grazing fee has decreased."
For that reason, Patrick Bray of the Arizona Cattle Growers' Association said he didn't think the change would significantly affect Arizona ranchers.
"It's not going to have a major impact overall," Bray said. "I mean you're talking about cents. It's something that we are used to."
The new fee applies to the public lands of 16 Western states, including Arizona. The Department of the Interior will recalculate the fee again next year.