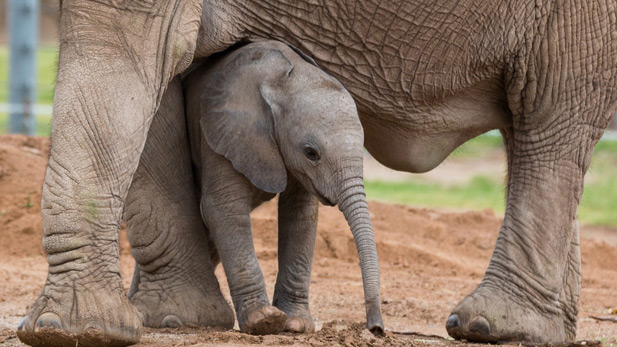 Nandi uses her mom for a little shade at the Reid Park Zoo.

Reid Park Zoo
Sales tax in Tucson could rise by one-tenth of a percent if voters approve a change being pushed by the Reid Park Zoological Society.

Backers hope to collect 10,000 signatures by the summer in order to get on the November ballot. They say the change in the sales tax for the zoo would be a small one for the average person.
"A tax increase is something you think of very carefully, but this one is such a small amount. It would work out to about 60 cents per month, per person," said Nancy Klug, Reid Park Zoological Society President.
The tax would last 10 years and provide $8-$10 million for the zoo. The money would help improve infrastructure and complete the zoo's master plan.
If the sales tax question makes it to the ballot it could be the third sales tax increase put before voters this year.
The city will ask voters in May for a half-cent sales tax to support public safety. Another group wants to put a half-cent sales tax on the November ballot to expand preschool enrollment.